Polače port
Polače is a village on the northwest side of the island of Mljet in the part of the national park of Mljet. It's located in a wide bay surrounded by four little islands, that's why it's considered one of the safest ports of the Adriatic, located right in the centre of the village.
Getting to and from Polače port
The travel time with the catamaran from Dubrovnik to Polače is around 1 hour and 40 minutes, once you arrive in Polače you will be able to walk to any accommodation in the city. If you are staying elsewhere on the island you can get around by bus or taxi. The bus stop of Polače is located close to the Polače port.
If you land in the Dubrovnik airport you need about 20 minutes from exiting the terminal to get to where the catamaran departure, to get ticket you should be in the port 30 minutes before departure.
Polače port facilities
As already mentioned above, Polače is a really small village with a catamaran port located right in the centre of it. There aren't many facilities there, but all the things that you can find will be near the port.
Polače port location
Longitude: 17.378509
Latitude: 42.785864
D120
20226 Polače (Mljet)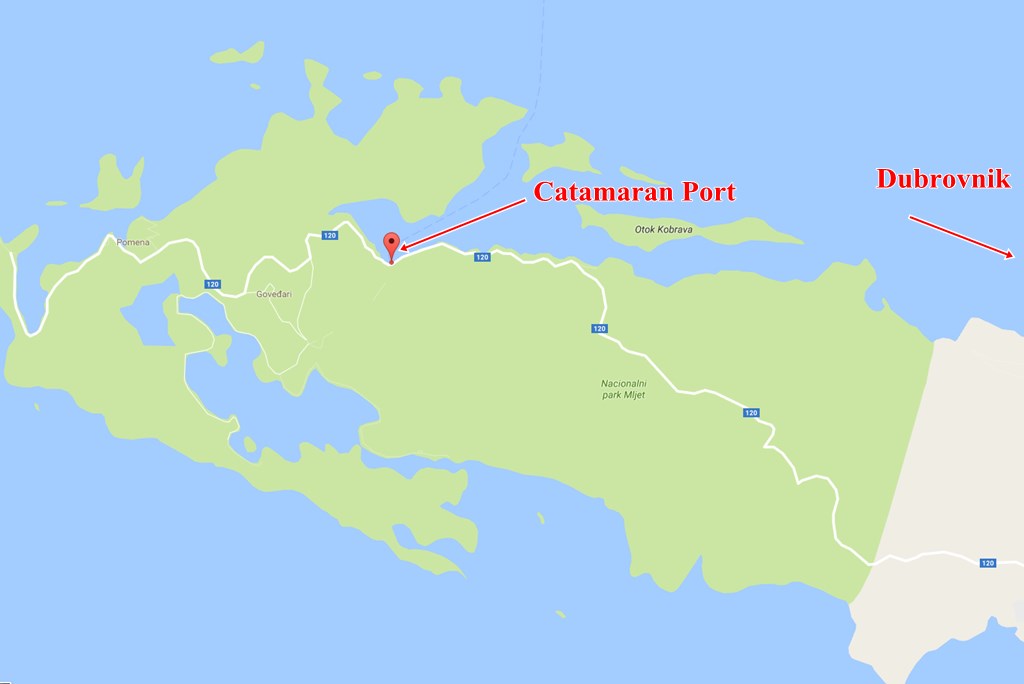 List of catamaran routes to and from Polače
→ Catamaran: Dubrovnik-Luka-Sipanska-Sobra (Mljet)-Polače (Mljet)-Korčula-Ubli (Lastovo)