Šipanska luka catamaran port
Šipanska Luka  is a little town on the northwest side of the island of Šipan. Šipanska Luka catamaran port is located in a large bay, near the town centre. The bus that drives around the island stops on the road that connects this town to the other parts of the island (around 600 m up from the pier where the catamarans depart from). Exact location you can see here:
Getting to and from the catamaran port in Šipanska luka:
The catamaran trip from Dubrovnik to Šipanska luka takes about 45 minutes, once you land on the island you can easily walk to your accommodation in town.
If you land in Dubrovnik airport it takes you about 20 minutes after you exit the terminal to get to where the catamaran departure, if you take the airport bus it will take you more time.
What you can find on Šipanska lula catamaran port:
Since Šipanska luka is a really small island town and since the ferry terminal is located right in the centre, all the town's facilities are nearby: bars, restaurants, shops, etc.
Address of catamaran port Šipanska luka:
Longitude: 17.860491
Latitude: 42.729148
20223 Šipanska luka (Šipan)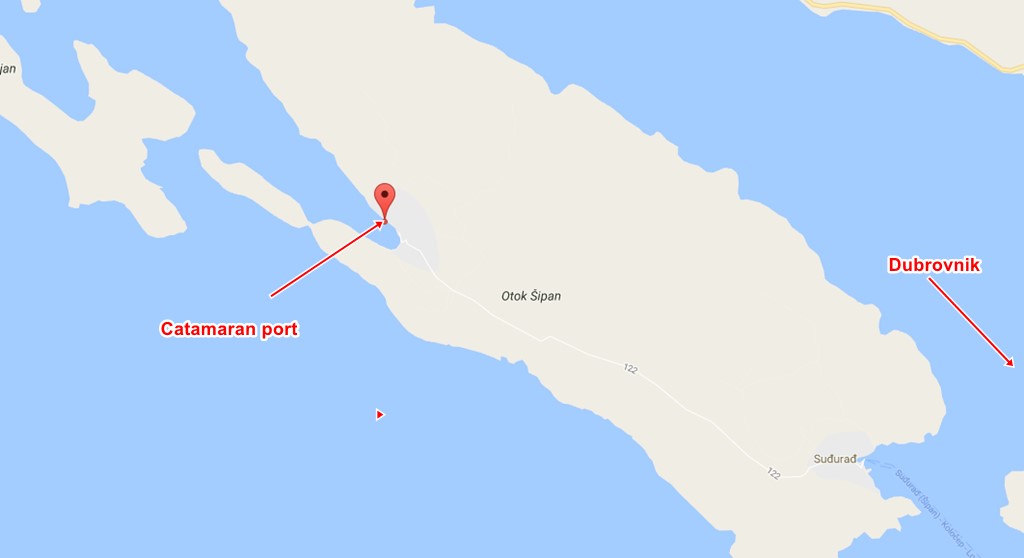 List of catamarans to and from Šipanska Luka:
→ Catamaran: Dubrovnik-Luka Šipanska-Sobra (Mljet)-Polače (Mljet)-Korčula-Ubli (Lastovo)