Brbinj ferry port
Brbinj is a little town on the northeast coast of the island Dugi Otok. It embraces two bays. In the northern bay Bura there is a ferry terminal located at the beginning of the bay, around 2 km from the other bay. Brbinj is connected by regular ferry and catamaran lines with the port near the center of Zadar and the ferry terminal Gaženica in Zadar, the islands of Sestrunj, Zverinac and Rivanj.
Getting to and from Brbinj port
Brbinj is a small island town on the island of Dugi Otok and like in most island towns, everything is pretty close. No matter where your accommodation is, the ferry terminal is easily reachable on foot or you can take a taxi, if you're little bit further or if you're with a lot of luggage.
Brbinj port facilities

Brbinj is a really small town, so there aren't many facilities there, but for whatever you need, you won't have to go far from the ferry terminal.
Brbinj port location

Longitude: 14.996648
Latitude: 44.083949
D124 13
23285 Brbinj (Dugi Otok)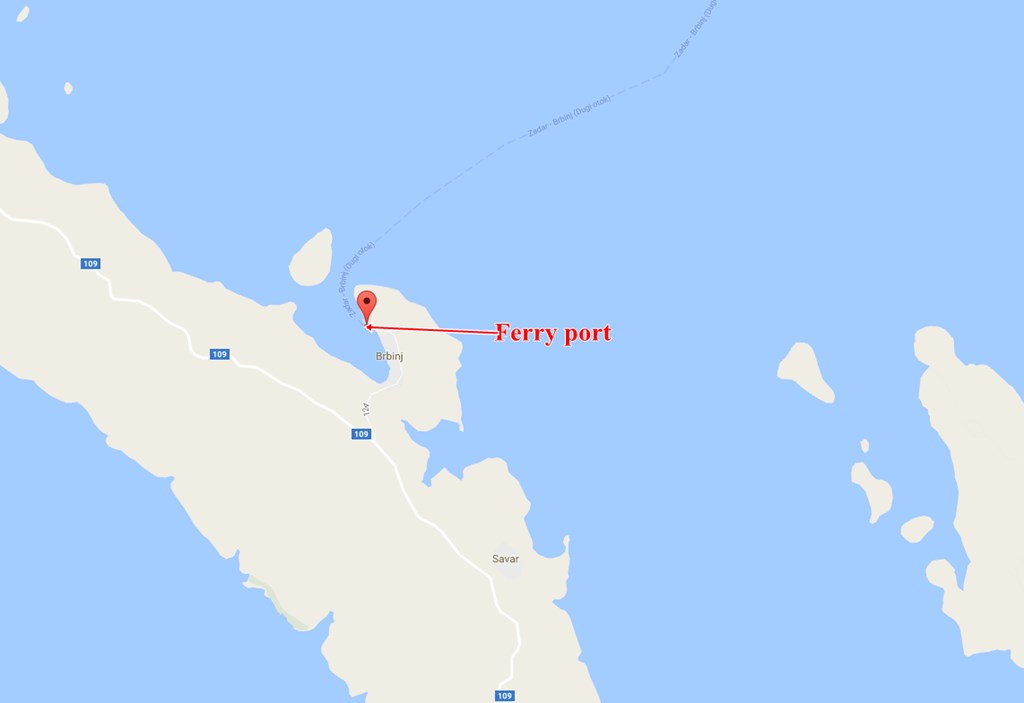 Ferry and catamaran routes to/from Brbinj
Car ferry line: Brbinj (Dugi otok) – Zadar (Gaženica)
Catamaran line: Brbinj- Božava – Zverinac – Sestrunj – Rivanj – Zadar