Preko ferry terminal
Preko is a town on the island of Ugljan, located on its northern side, as its name says – opposite to Zadar. It's connected to the mainland with regular ferry lines to Zadar and Zadar (Gaženica). The ferry terminal is located not far from the town centre, in the end of a promenade by the sea.
Getting to and from Preko port
The sailing time between Zadar and Preko is around 30 minutes, in Zadar the ferry departs from the ferry terminal Gaženica. If you arrive in Zadar by plane it will take you about 20 minutes to get to the ferry terminal by taxi.
Since the town of Preko is a really small island town, no matter where your accommodation is, the ferry terminal is easily reachable on foot. The alternative, especially if you're with a lot of luggage, is taking a taxi which shouldn't cost you a lot, since everything is at quite a small distance.
Preko port facilities
Since the ferry terminal in Preko is not far from the centre and the promenade, you can find different facilities nearby: restaurants, bars, shops, banks, etc.
Preko port location
Longitude: 15.194499
Latitude: 44.076429
Bilišće 18
23273 Preko (Ugljan)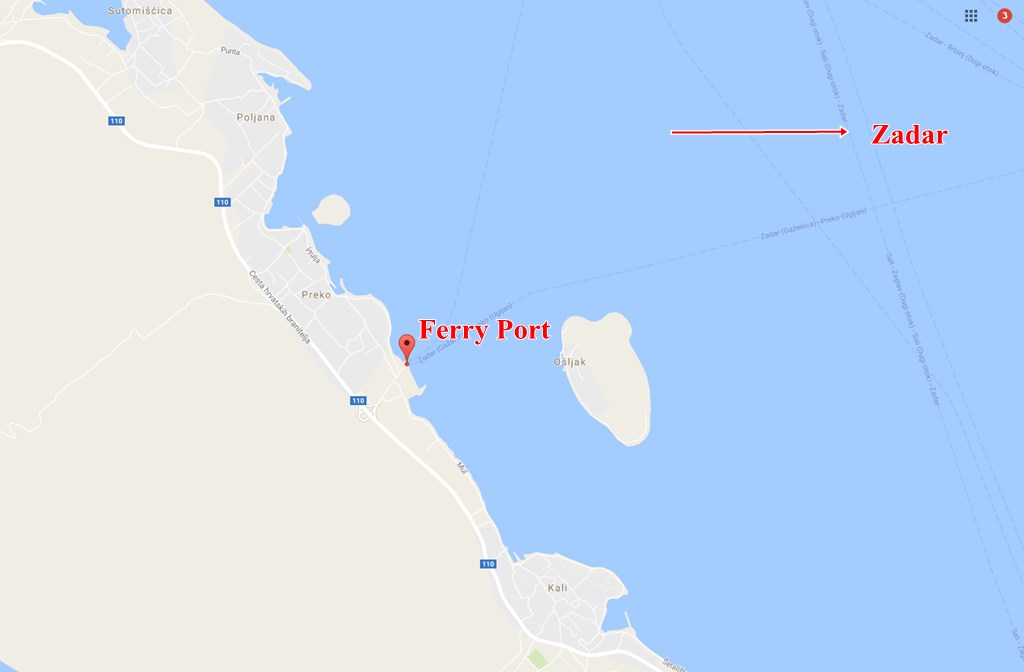 List of the ferry routes from Preko
→ Car ferry: Zadar (Gaženica) – Preko (Ugljan)
→ Ship: Zadar – Preko (Ugljan)