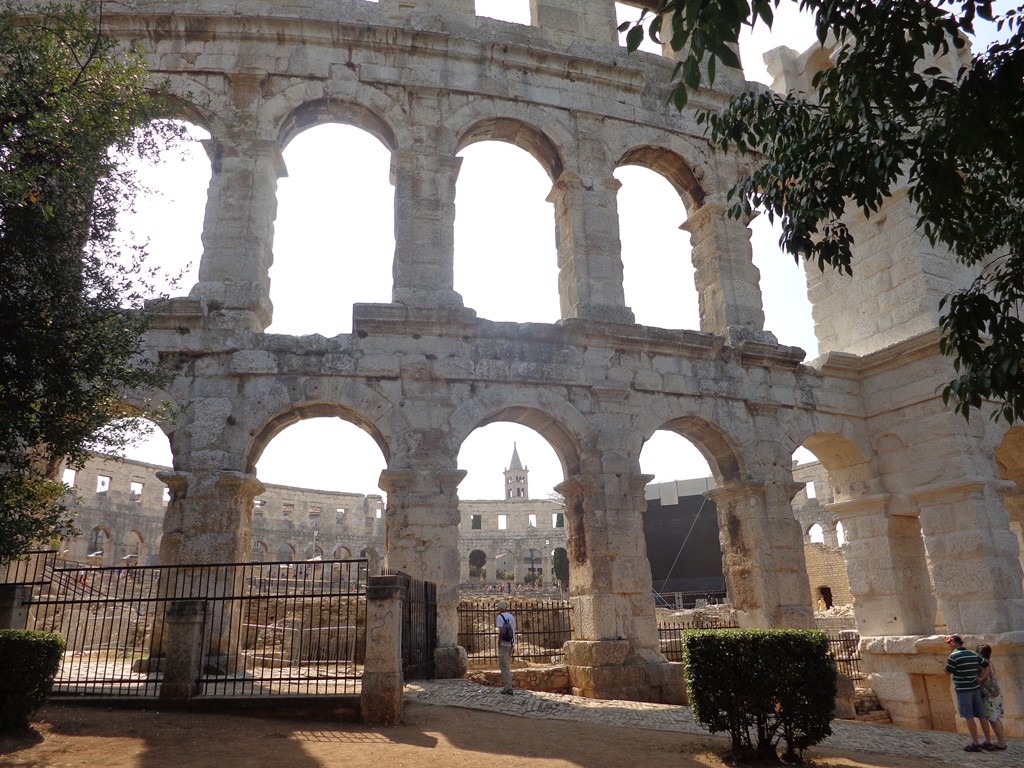 Pula catamaran port
Pula is a famous historical town on the southwest side of the Istrian peninsula. All the catamarans in Pula depart from the pier located right in the center, near most of the historical sites. It's connected by regular fast ferry lines to Venice in Italy and Piran in Slovenia* , just as with Zadar and the islands Unije, Silba, Lošinj and Ilovik.
Getting to and from Pula port
If you're staying in the centre of Pula, so near most of the historic sights, no transport is needed if you want to reach the catamaran port, since it's located right in the centre. However, if you should carry a lot of luggage, you can call a taxi which won't cost you a lot since it's a really small distance.
The public buses don't stop right in the port, but they all pass the town centre, around 500 m away.
If you're staying in tourist parts of the town like Verudela or Lungo Mare, there are regular local buses that connect them to the centre of Pula. The bus for Verudela is bus number 2a and the bus for Lungo Mare is bus number 1. The ticket is around 7 kn = 1 euro (and a little bit more bought on the bus). The other option coming from those two parts of the town is taking a taxi.
If you're staying in Medulin, to reach Pula you can take bus number 25. The ticket will cost you around 11 kn = 1.5 euros and a little bit more if you buy the ticket on the bus.
If you're staying in Fažana, the bus that you have to take is bus 21 and the ticket price is the same as for Medulin.
The main bus station of Pula, to where you have buses from other Istrian towns and the rest of Croatia, is located around 600 m from the catamaran departure point.
Getting from Pula airport to Pula port:
The airport of Pula is located around 9 km from the catamaran port. Once you land, you can take the shuttle bus to the main bus station in Pula and from there walk to the port which is around 600 m away. If you're with luggage, you can always take a taxi which won't cost you a lot since it's really close. The other way of getting off the airport is taking a pre-booked transfer or a taxi directly to the port.
If you want to read more about the airport of Pula and getting off of it, please click on the link here:
Pula port facilities
Since the pier is located near the town centre, you can find many facilities there: a ticket office, bars, restaurants, shops, etc.
Pula port location
Longitude: 13.847119
Latitude: 44.874889
Ulica Svetog Petra
52100 Pula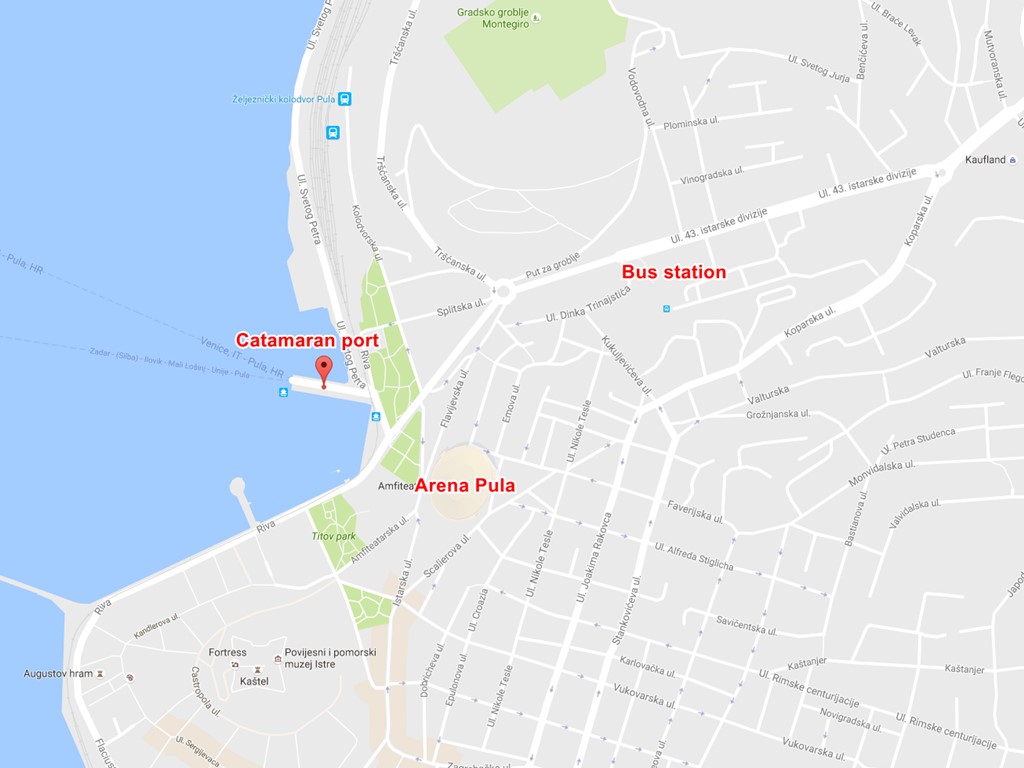 List of the catamarans from Pula
Venice (IT) – Umag – Poreč – Rovinj – Pula
Catamaran: Zadar – Silba – Ilovik – Mali Lošinj – Unije – Pula
Trieste (IT) – Piran (SLO) – Porec – Rovinj – Pula
*Route to Piran in Slovenia, has be discontinued for 2020