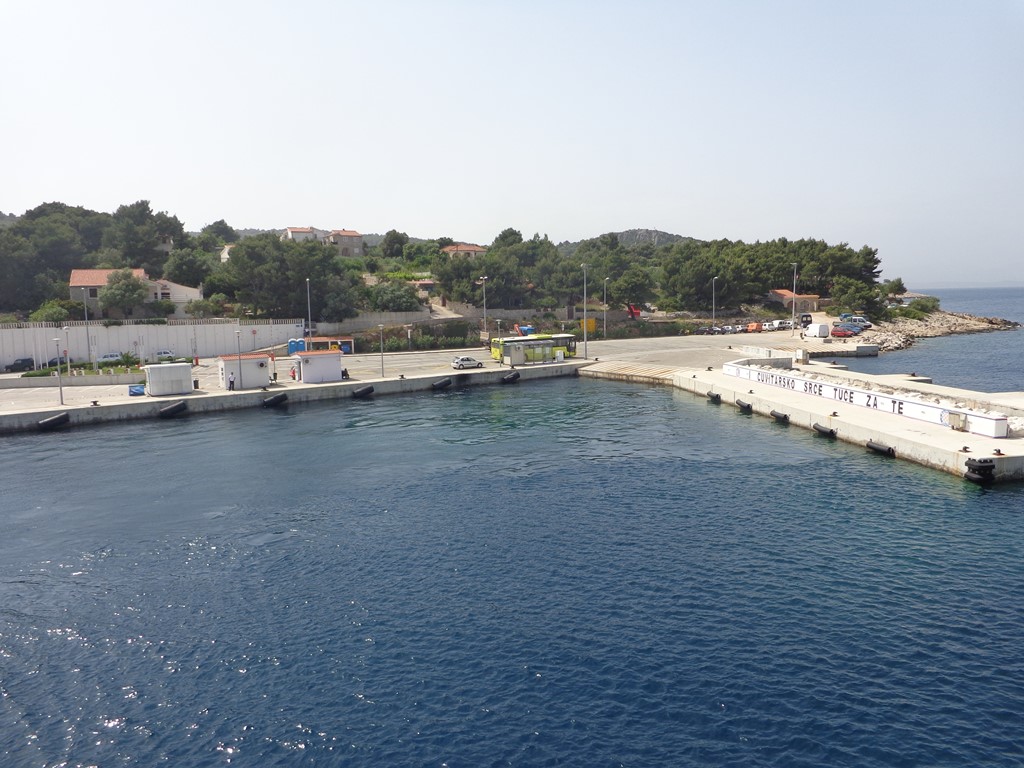 Rogač ferry port
Rogač is a small town on the north side of the island of Šolta. It is also the main port of the island, connected to other towns of the island by bus.  The ferry terminal itself is located in a wide bay right near the town centre.
Getting to and from Rogač port
As already mentioned, Rogač is a very small island town, so no matter where your accommodation is, the ferry terminal is easily reachable on foot. If you're with a lot of luggage, you can call a taxi which shouldn't cost you a lot, since it's quite a small distance. If you're staying somewhere else on the island of Šolta, it's pretty easy to reach Rogač by bus. The bus stop is located right next to the ferry terminal and there are bus connections once you get off the ferry.
Getting from Rogač to Split airport
Rogač and Split are well connected by regular catamaran and ferry lines. Once you get to the ferry port in Split, simply cross the street to reach the main bus station. That's where you take a shuttle bus to the airport. The trip takes 30-40 minutes (25 km) and the tickets is around 30 kn = 4 euros. If you're with luggage and want to avoid the hassle, you can also order a private transfer or take a taxi from the ferry port in Split.
Rogač port facilities
Rogač is a small town, but you can find some facilities near the ferry terminal: cafe bars, restaurants, shops, a ticket office, etc.
Rogač port location
D112 32

21430 Rogač (Šolta)

GPS co-ordinates: 43.39616, 16.29989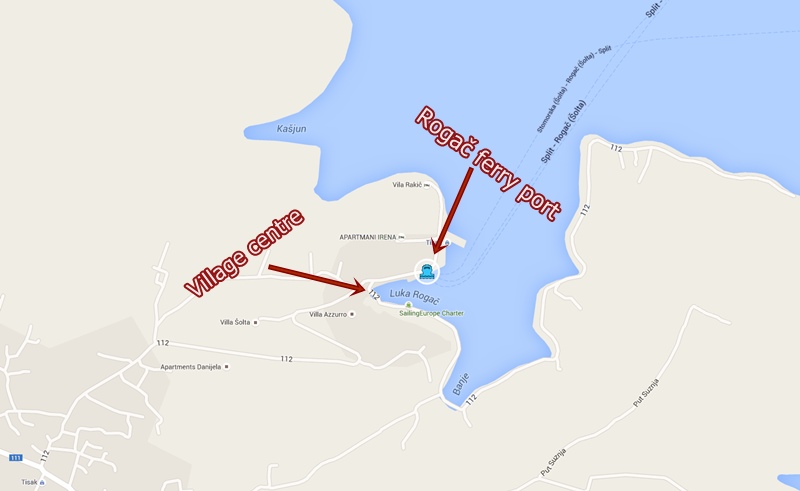 List of the ferry and catamaran routes from Rogač
Car ferry & Catamaran: Split – Rogač (Šolta)