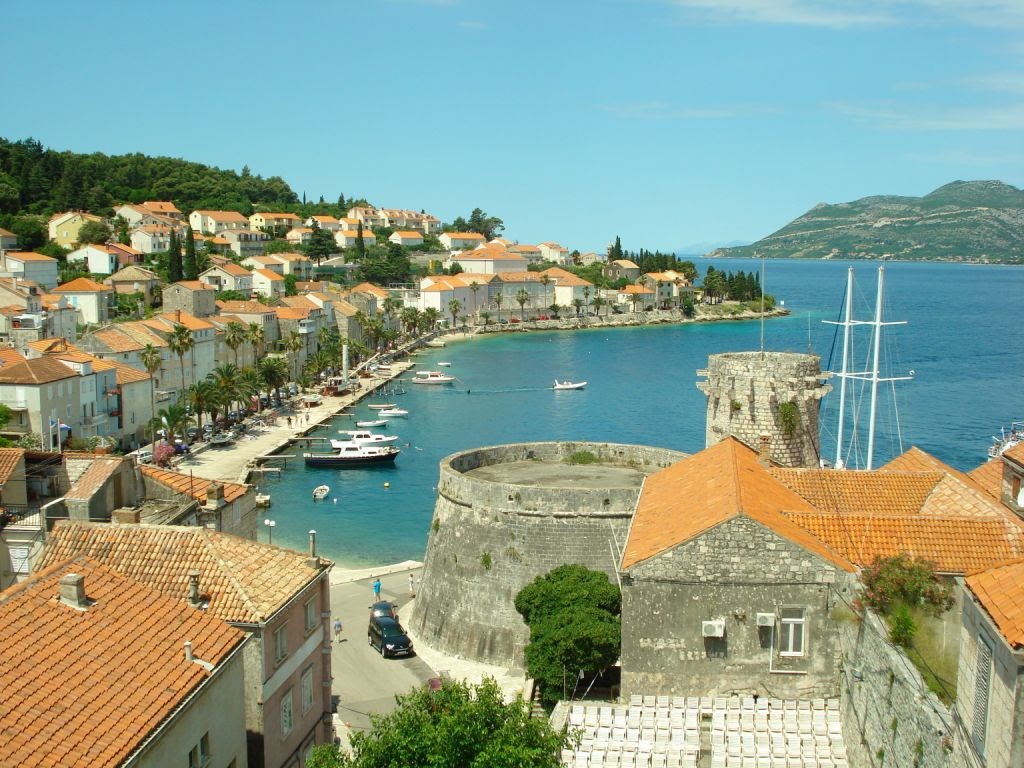 Korcula town port
Korčula is a historical town on the island of Korčula, located on the north-east side of the island, overlooking the peninsula of Pelješac. From Korcula it is possible to sail with catamarans (passenger ferries only), the nearby Dominče port is where the car ferries to Orebic departure.  The catamaran port is located in the vicinity of the  old city walls. The tickets for the catamaran can be bought in the ticket office at the port or online.
Getting to and from Korčula port
Since Korčula is, like most of the other island towns, quite a small town, no matter where your accommodation is, the catamaran port, located just outside the old town city walls, is easily reachable on foot, from any part of town, if you are staying a bit outside of Korcula e.g in Lumbarda, you will have to take a taxi to get there. From other towns on the island like Vela Luka, Blato etc , you have island bus which drive several times daily, the bus station in Korcula is located a few hundred metres from where the Catamaran sail.
Getting from Korčula to Split/Dubrovnik airport
From Korčula you can take a catamaran both to Split and to Dubrovnik. Once you get to either one of those cities,  you will find the bus station really close to the ferry terminal. That's where you take a shuttle bus to the airport.
Korčula port facilities
As already mentioned above, the catamaran port in Korčula is located just outside of the city walls, so all the town facilities are in a walking distance from the pier where catamarans depart from. In the centre of Korčula you can find many restaurants, bars, shops, souvenir shops, ATM-s, etc.
Korčula port location
Obala Franje Tuđmana

20260 Korčula (Korčula)

GPS CO-ORDINATES: 42.9633, 17.13562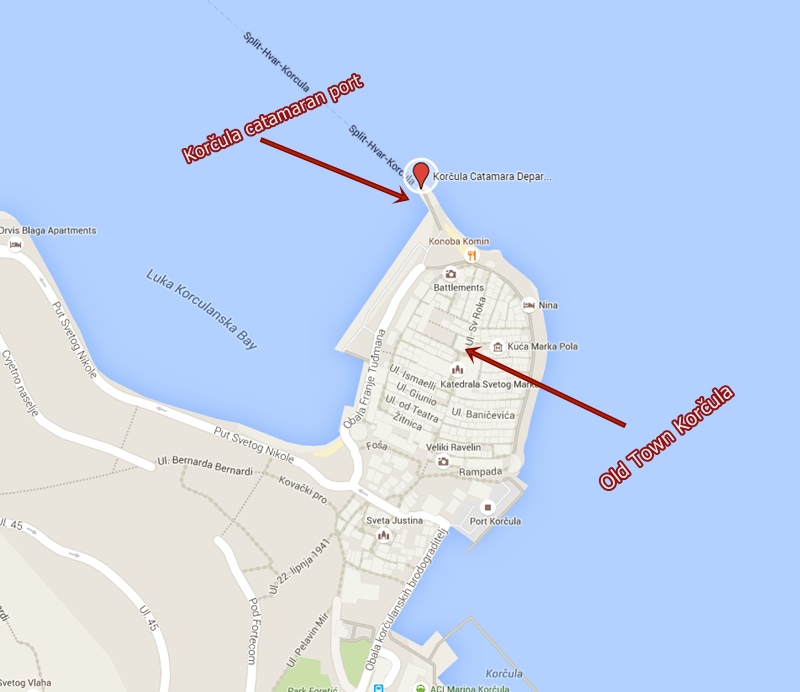 List of catamaran routes from Korcula
→ Catamaran: Split – Milna (Brac)-Hvar-Korcula-Mljet-Dubrovnik
→ Catamaran: Split – Hvar – Korčula