Ubli ferry terminal
Ubli is a small town on the south-west part of the island of Lastovo. At the same time, Ubli is the only ferry terminal on the island and the only connection to the mainland and other islands. The ferry terminal itself is located in a narrow bay which makes it perfectly protected from the wind and waves, near it there's a nice promenade by the sea.
Getting to and from Ubli port
As mentioned Ubli is a very small town so no matter where you accommodation is, the ferry terminal is located in the walking distance. If you as most people are staying in Lastovo town or Pasadur you have a bus driving just after ferry arrival, and when going back of course the opposite applies.
Ubli port facilities
The ferry terminal is located right in the centre so obviously that all the town's facilities are nearby: bars, restaurants, shops, etc.
Ubli port location
20289 Ubli

GPS CO-ORDINATES:  42.74612, 16.8247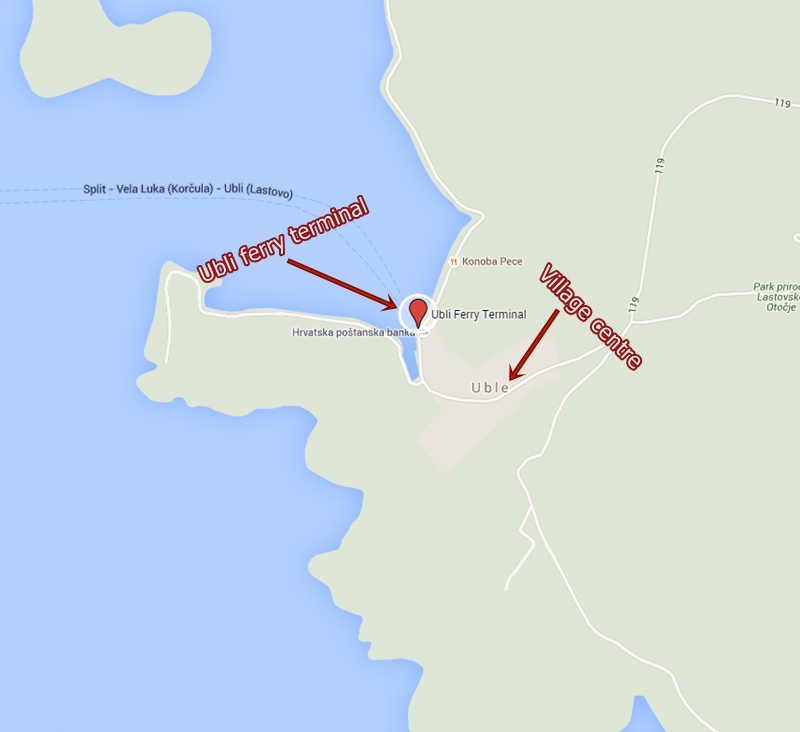 List of the routes
→ Car ferry: Split – Vela Luka (Korčula) – Ubli (Lastovo)
→ Catamaran: Dubrovnik-Luka Šipanska-Sobra (Mljet)-Polače (Mljet)-Korčula-Ubli (Lastovo)
→ Catamaran: Split – Hvar – Vela Luka (Korčula) – Ubli (Lastovo)