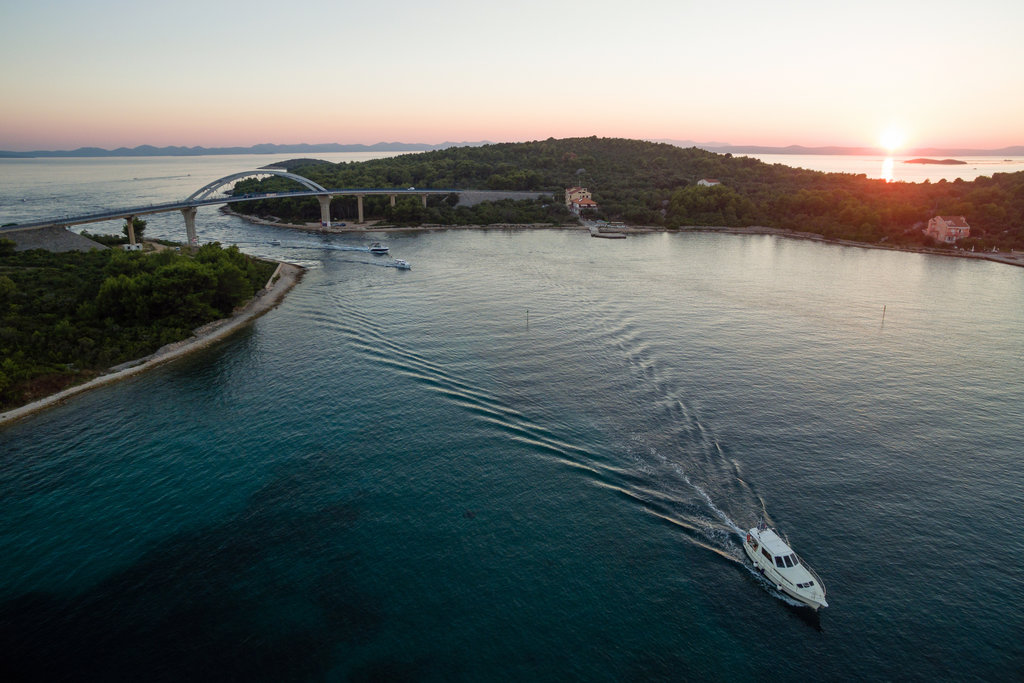 Island Ugljan
Ugljan is a Croatian island located in the Zadar archipelago, which consists of hundreds of smaller and larger islands and islets. Ugljan Island is also known as The Green Island, due to its richness in Mediterranean vegetation, like olive trees and vineyards. The island has seven idyllic villages with around 2000-years-old tradition in olive gardening and fishing. Because of its close proximity to places such as Telascica Nature Park, the nearby island of Pasman and the city of Zadar, Ugljan represents the perfect weekend getaway.
Ugljan Weather
The climate is Mediterranean with mild, humid and short winters accompanied by sunny, hot and long summers. Average daily air temperature from July to September is above 26°C, while the sea temperature ranges from 21°C to 26°C during summer.
If you plan to visit Ugljan, this guide will give you all the necessary information regarding the island, its beaches and campsites, party places, travel information and of course the detailed list of things to do during your stay.
Getting to Ugljan
Island Ugljan has many small fishing ports, but the main port is the car ferry terminal located in Preko. No matter what type of transport you choose, a ferry or catamaran is required in order to get to the mountainous island. The best and fastest way to reach the island is by departing from Zadar.
Zadar is the second largest city in Dalmatia and the oldest continuously-inhabited city in Croatia. It is connected to Ugljan with a car ferry from Zadar to Preko, which takes around 30 minutes. The earliest ferry departure from Zadar port is usually at 06:20, while the latest is at 23:00.
Getting to Ugljan from Zadar Airport
The closest airport to Ugljan is Zadar Airport, located around 13 kilometres from the centre of the city. To get to the Zadar port without a hassle, you can rent a car or book a private transfer. However, you can also use the bus that drives from the airport to the main station in Zadar for the price of about 25 Kunas for a one-way ticket. During the season, you might even want to consider taking a speed boat from Zadar directly to Ugljan's beautiful islands and islets.
Getting around the island
Villages and settlements on Ugljan are well-connected between each other. As a result, there are frequent bus stops located throughout the island. Check the timetable here. Apart from using the island buses, it is advisable to explore the island by a car, bike or scooter in order to fully appreciate all the towns, villages, hidden bays and coves. 
For adrenaline lovers, it is possible to go hiking and cycling using the picturesque trails through the villages and into the forest. In addition, you can always rent a boat to gain access to otherwise unavailable hidden coves and sand beaches. Don't forget to bring your driving/boating licenses with you!
Historical sights
Filled with many monuments and ancient remains from the Greek and Roman times, Ugljan offers an unforgettable time for any art and history lover. 
The Church of St Cosmas and St Damian is one of the most prominent sights, also known for being the oldest church in Ugljan. It was built in the 11th or 12th century in a peaceful cove of Ljokina. An easy way to get here is to follow a marked path.
The Ancient Christian Memorial dates back to the 4th century. Located in Muline Bay, this memorial represents three iconic early Christian buildings: the basilica, the mausoleum and the tomb with the body of the martyr. It was built near the Roman villa rustica and the olive oil production complex that worked from the 1st to the 5th century.
St. Hippolytus and Cassian is a gothic-style church located in the Varoš district, not far from Ugljan. It was first mentioned in the year 1374 as an early Christian place of worship. Inside, you can see a baroque altar and a fresco painting on the wall depicting several saints. The building was listed on the list of Immovable Cultural Heritage in 2009.
The Church of the Assumption of the Blessed Virgin Mary is placed upon a hill in the centre of the town, providing beautiful views from the top. Along with a church, the town is also recognizable by its bell tower. The Venetian painting from the 18th century, that is placed above the marble altar, belongs to the list of UNESCO Protected Cultural Heritage.
The Califfi Castle is located in the village of Gornje Selo, and it was managed by the Bersic family. It was built in the 17th century, however, the castle was destroyed during World War II. Nowadays, the castle is completely renovated and bears a new name after a world-class basketball player – Dvor Kresimir Cosic.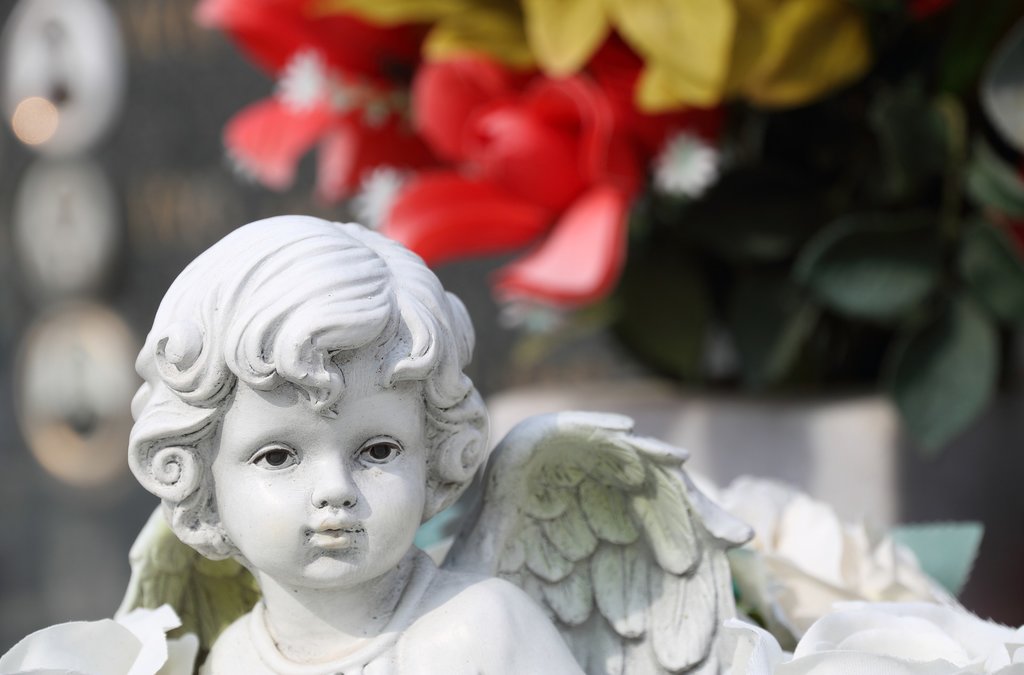 Top beaches on Ugljan Island
Untouched wilderness, crystal-clear sea, sand beaches and a warm Dalmatian sun are just some of the things Ugljan can offer. Here is a list of the most popular beaches in Ugljan that will surely fulfill all your expectations.
Luka Beach is situated in a beautiful bay located 4 kilometres from the town centre of Ugljan town. Because of its unusual rock formation, the it offers a distinct look memorable to many. There's a natural shade in the nearby pine forest. Therefore, it's ideal for those who wish to go for a relaxing swim and some snorkeling.
Mostir Beach is one of the most popular on Ugljan Island. Located in the centre of the town of Ugljan, this sandy beach is close to cafes and restaurants offering beautiful views of the sea. Due to the shallow water and warm sand, it is perfect for children and inexperienced swimmers. It provides amenities such as showers, toilets and changing cabins that are also adapted for disabled people. 
Velika Sabusa is a concrete beach in the town of Kukuljica that can be accessed by walking, cycling or riding a quad. It is located in a protected bay surrounded by lush Mediterranean trees. The bay is entirely exposed to the sun, making it a perfect place to get a true bronze, Dalmatian tan. 
Jaz Beach is located in the town of Preko, near the ferry docks. This spacious beach is a favorite among families, due to shallow waters and numerous water slides. While the children carelessly enjoy their play in the sand, you can visit one of many restaurants, cafes and pizzerias.
Batalaza Beach is a gravel beach in Kali, a famous fishermen's town. Surrounded by rich nature, picturesque houses and crystal clear sea, it radiates tranquility. If you wish to take a bite after sunbathing, the nearby cafe is a great place to get a refreshment. Renting sunbeds and parasols is also available. 
Camping on the island
There is no better way to spend your vacation on an island than in nature, surrounded by pine trees and listening to the peaceful sound of sea waves. That's why the best thing to do is to go camping on Ugljan, however wild camping is illegal so you should check out some of the popular campsites on the island.
There are several campsites on the island, but the most popular is Camping Ugljan – Resort. The campsite offers 70 camping pitches, 10 XXL mobile homes and 4 glamping tents, providing something for everyone. They are well equipped with facilities like showers and bathrooms, restaurants, water and electricity, kitchen etc. so you won't have to worry about a thing during your stay. In order to fully check the detailed information, the price list and possible excursions from the campsite, visit their official website.
There are other campsites along the coast and near the bays with pebble beaches. Some include Camping Porat, Auto Camping Stipanic and Camping Coto. To get the most out of this experience, each one is pet-friendly and offers many services so you can get a tailored service.
Hiking on the island
Explore the island of Ugljan with hiking trails that lead through many bays, beaches, forests and villages. At the same time acquaint yourself with the long-lost authenticity of a true Dalmatian village and the traditions of its inhabitants. Take a look at top hiking trails in Ugljan to find the right one for you!
If you wish to see as most of the island karst is filled with rich flora, then the hiking trail to Scah is the one for you. The trail starts at Lukoran, a village located in the central part of the island. Following the main route, hikers will arrive at the hamlet of Turkija from where they will begin to climb towards Scah, the highest peak of Ugljan island. After you reach the top, you will be rewarded with beautiful views of the surrounding islands and islets.
For visitors who love a bit of history, we recommend the trail to St Michael's Fortress. Starting from Preko, the administrative center of Ugljan, the trail leads through dense forests and small villages. After a long, peaceful hike the route finally leads us to the fortress, where you can witness the ruins of the fortress, a monastery and some of the most beautiful panorama views of Zadar's archipelago. If you wish to explore further, then follow the nearby trail that leads to Zeljina's Cave, a cave with more than 900 years of history. 
Those who prefer the view of the blue sea as their reward, the trail to St Peter offers beautiful coastline vistas. The trail starts at the town of Ugljan, following the route to Batalaza and all the way to Susica, an attractive seaside town. After passing by The Califfi Castle and The Church of All Saints, continue following the route through the wilderness. At the end of the island, The Church of St Peter awaits you, along with awe-inspiring sea views. Truly a memorable ending to this amazing hike.
There are other shorter hike paths to explore if you're into hiking, guaranteeing that your vacation will be active and fun at the same time.
Cycling on the island
For bicycle enthusiasts, Ugljan offers pretty much the same trails that are also suggested for hikers. Discover the island that was inhabited since the Stone Age to find remains of the past, as well as learn of the present. 
The first cycling route starts in Preko that follows the scenic route to Poljana, passing right next to the quiet, beautiful beach of the town. Continue your ride to Sutomiscica, a small but charming village. While you ride along the seaside promenade, it is the perfect chance to take in the views before you. After taking a moment to admire, you cycle all the way back to the starting point in Preko. This route is suitable for those with no previous experience in cycling since it's only around 6 kilometres long.
Next trail also starts in Preko, but requires a bit more experience and endurance. Follow the unpaved road through pine forests and old villages. On the way you'll see a diverse Mediterranean vegetation, olive groves, vineyards and many species of animals, especially birds. Upon arriving near the final destination, you'll see a road intersection. Take the left road, and after a few meters turn right to descend to the Svitla Bay, which is known to have one of the most beautiful beaches on Ugljan. From here, you can get an amazing view of the Kornati islands, Dugi otok and the island of Iz. Take a swim and capture the moment with a picture!
All the trails and the details of each route can be seen on the following map, allowing you to find your ideal route to a dream vacation. 
Snorkeling and diving on Ugljan Island
Island Ugljan has a rich underwater life, filled with colourful fish, gorgonians and sea sponges. The sea on Ugljan represents one of the most preserved sea localities in the world, therefore making it a must-see for everyone who visits. The optimal time of year for scuba diving on island Ugljan is between May and October, when the sea is calm and weather conditions perfect.
Some of the most interesting dive sites include Zelina's cave, Mala pecina, Velika pecina and Svitla Bay. Each one offers an opportunity to discover artifacts and ships from ancient Greece to WWII, various caves and coves. Because of its incredibly clean, blue sea, this is a natural shelter for lobsters, morays, sea turtles, sea urchins, unique red corals and many more. The underwater world hides many secrets, so give it a shot and investigate, either in a group or alone with experts. If you are inexperienced, then the scuba diving school in the Ugljan diving centre will teach you the basics and help you to enjoy as much as possible. 
Snorkeling, on the other hand, doesn't require that much preparation and physical shape nor the theoretical and practical knowledge important for scuba diving. Snorkeling equipment can be rented at the beach or from many different rental agencies in towns/camps, or you can even buy it from the stores/stands in the main towns.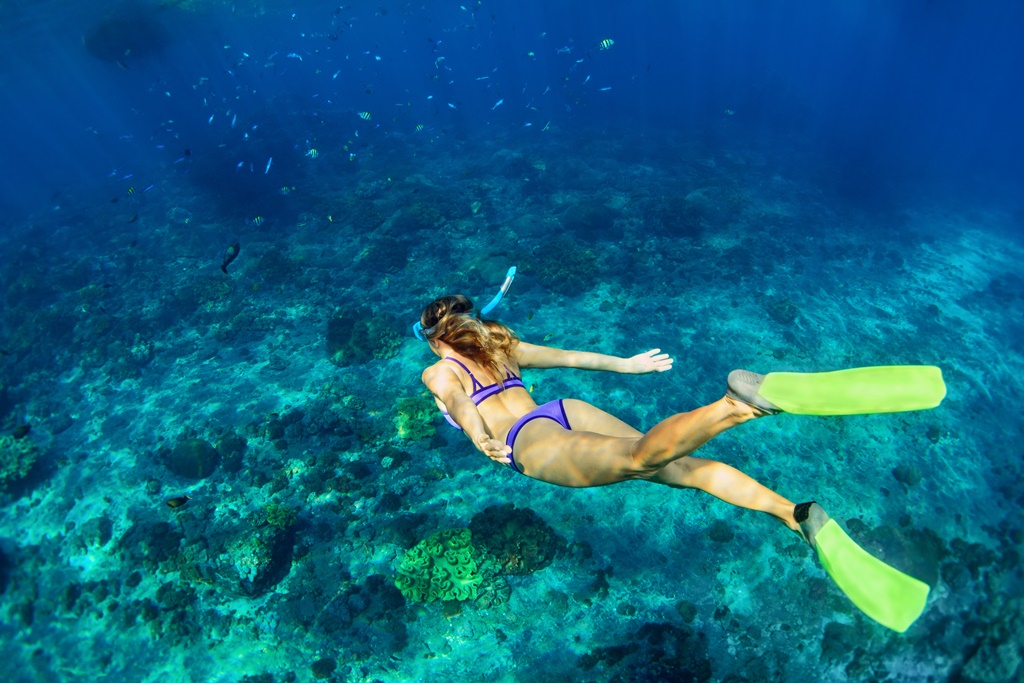 Water sports & equipment
Besides diving and snorkeling, there are other interesting water sports and activities you can partake in during your stay on Ugljan island. Ugljan doesn't offer a large array of more exciting water activities such as paragliding or kitesurfing, but it does offer standard activities like kayaking, canoeing and jet skiing.
If you are staying in a camp, you can probably rent some of the equipment there. However, in order to know on which beaches you can get your desired service, it is best to talk to the front desk staff of the camp. 
You can even rent a small boat and drive around the island, visit all the hidden coves and explore their beautiful beaches, but make sure you have your valid boating license with you.
Festivals
Even though Ugljan isn't famous as a party destination, it certainly has its nice share of festivals and events, especially during summer. Ugljan frequently organises open-air concerts where Croatian artists play different genres of music, everything from rock to traditional klapa. Here are some of the most interesting festivals to attend when visiting. 
Sug Festival is held every August in Ugljan. During the festival, many of the homemade island products are presented, such as olive oil, jams, liquors, souvenirs and jewelry. It is an excellent opportunity to take home an original product that will always remind you of your time here.
Ceprljanda Festival is a three-day festival held in July/August where visitors can enjoy a rich gastronomic offer of Dalmatian dishes and have fun while listening to the famous names of the Croatian music scene. The night ends with fireworks covering the midnight sky, reminding you that you ended your night with a bang. 
Ugljan Blue Night is a folklore event in June where the locals sing Dalmatian a capella songs and dance kolo, a traditional Slavic circle dance, all while wearing authentic Croatian folklore outfits. The message behind this event is that we should never forget who we are and where we come from.
Olive Island Trail is an annual racing event held in the town of Preko. Participants follow the route of three planned trails, for runners both less experienced and advanced. The path includes a large diversity of nature and a beautiful view of the Zadar Channel. Therefore, this is the perfect opportunity if you wish to discover the beauty of the island as well as hone your sports skills. There is a 5 km Bonaca trail, 10 km Mareta trail and 21 km Fortunal trail. Pick one and ready, set, go!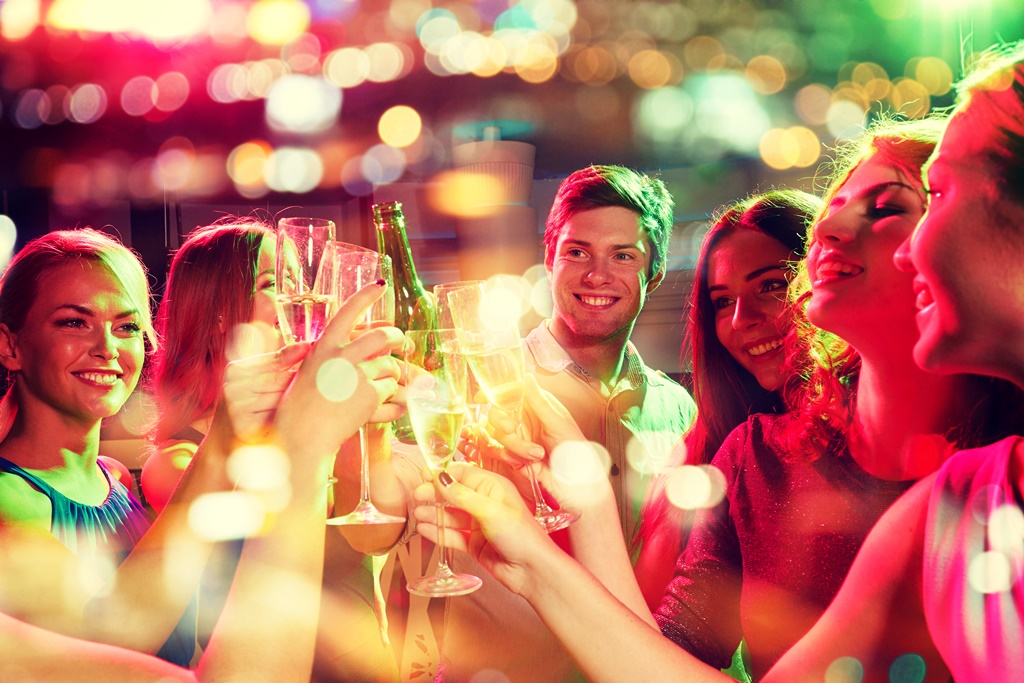 Nightlife
Ugljan is not famous for being a party destination, but that doesn't mean you still can't have a fun night out! As the largest town on the island, Ugljan offers entertainment in many forms, such as performances, exhibitions, restaurants and bars. Since there are no discotheques or night clubs on the island, here are top places to unwind and meet locals.
If a great atmosphere, awesome music and a beautiful view is what you're looking for, then the beach bars in Ugljan are great options. The most popular ones are Beach bar Popeye, Beach bar Mavra and Ritam. These cosy bars overlook the sea, providing unforgettable views while you dance the night away. In addition to a wide range of good music and cocktails, you can also play various pub games, like air hockey and table football. Beach bars are open till morning hours.
If you are travelling with children, then the Beach bar Ballon might provide a fun time for both you and your kids. While they are engrossed with their rich animation program, parents can enjoy the bar's benefits. The bar offers a large array of various beverages, as well as delicious food, like pizzas. During the summer, the bar frequently organises various live singers and entertainment to make your nights even more memorable.
For those who would rather take a casual night out, take a look at the Beach bar Bicikleta. Enjoy the captivating views from your sun loungers while you sip your favourite summer drinks like delicious smoothies and cocktails. The bar often promotes cultural and art exhibition works by young artists, making the bar seem like a beautiful, small museum. 
Food & supplies
Ugljan isn't a big island, but you can still buy whatever you want and need right there on the spot, so you don't have to bring anything with you. There are a few supermarkets, bakeries, pharmacies, souvenir shops, newspaper stands, butchers and fish markets at your disposal. Of course, the biggest offer is in the main towns, like Preko, Kali, Ugljan and Kukuljica. If you will be staying in some of the smaller bays or villages on the island, it would be best to stop in one of the seven towns to do some shopping before you reach your destination.
There are numerous restaurants scattered around the island offering only the best local food. If around, you should definitely try some of the fish specialities, like scampi, black risotto with squids and octopus with potatoes baked under the lid. Dalmatian cuisine is very similar to the Italian one, so you'll often come across ingredients such as olive oil, tomatoes, garlic and various herbs paired with a lot of fruit and vegetables.
If you are not a fan of fish, you can always try some of many delicious meat dishes. The most popular options are homemade prosciutto served with sliced cheese and olives, minced meat wrapped with cabbage leaves and gnocchi with grilled panceta on the side.
For visitors not keen on meat, there are other delicious options like a pasta dish with tomato sauce, soparnik pie and baked filled pastry called burek. The possibilities are endless!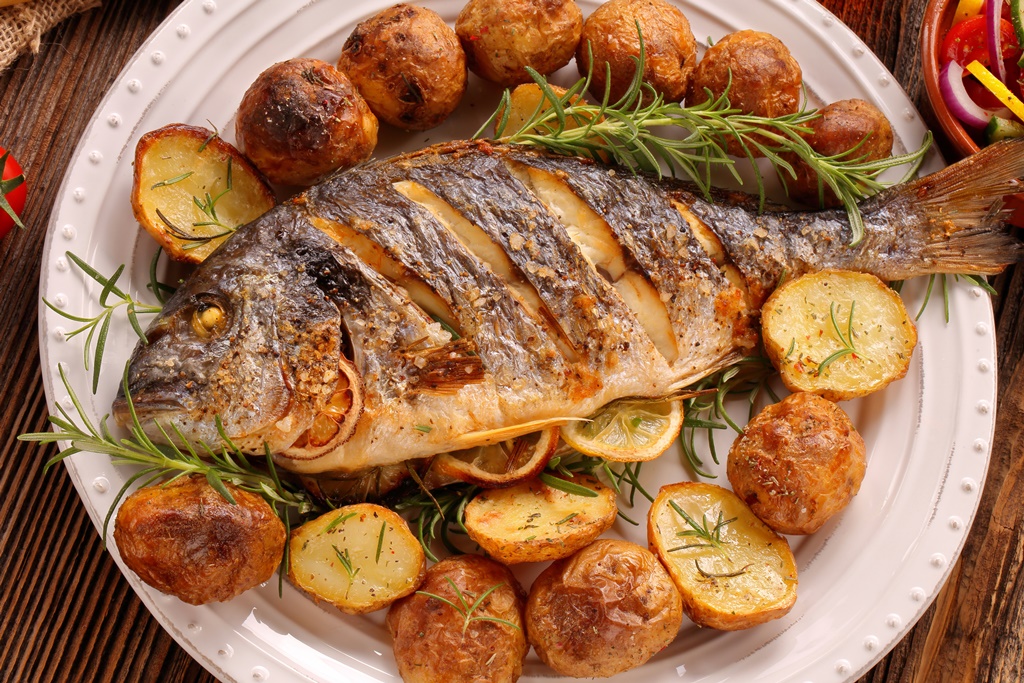 ATMs & Exchange offices
The official currency in Croatia is the Croatian kuna (HRK). While it is sometimes acceptable to pay with Euros or credit cards, it is advisable to always have the Croatian kuna with you. That is especially true for places like bakeries, smaller markets and fish markets, where it's nearly impossible to buy something with credit cards and Euros.
In case you need a bank or an exchange office, or you wish to withdraw some money from an ATM, you can find them in the towns Preko, Kali, Ugljan and Kukuljica. There are some post offices where you can exchange money, also located in the three main towns – Ugljan, Preko and Kali. In case you are not able to reach one of those banks, you could try to exchange some money at the hotel you are staying in.
The banks' working hours depend on the season, but you should go there in the morning, just to be on the safe side, and have in mind that during the weekends and national holidays they might be closed.
Emergency contact info
If you by any chance should need medical assistance during your vacation, there are three available clinics on the island. Two of them are located in the town of Ugljan, while the last one is situated in Preko, where you will be sure to find a general practitioner to help you in case of a problem. Two pharmacies and a dentist are located in Preko so you will be able to find some quick help there as well.
In case of an emergency, or if you require immediate assistance of any kind – medical or police assistance, fire department, mountain rescue services, you can call the toll-free number 112 from any location in Croatia (the calls can be made via landlines, cell phones or phone booths) at any time of day or night.
If the situation requires further urgent assistance or hospitalization that cannot be provided on the island, a speedboat or helicopter will be sent for the patient and take them to the nearest hospital in Zadar.   
Foreign citizens/tourists coming from countries that are signatories of the Health Care Convention don't have to pay for medical assistance in Croatia, while patients coming from countries that are not signatories of this convention, must pay for medical assistance provided, according to the valid tariffs.
Island Ugljan FAQs
Can I bring my bicycle on the catamaran or ferry?
You can bring your bicycle on the car ferries to Preko, but you will have to buy a separate ticket for the bike. Bringing a bicycle on the catamarans is in most cases not possible, as there is simply no space available.
Can I buy/reserve a ticket for a specific departure?
In case of catamaran departures, you can buy tickets for a specific departure, and in case of the car ferry you can buy a ticket for a specific travel date, but not for a specific departure.
Can I make a day trip to Ugljan from Split?
There are no direct routes from Split to Ugljan, but you can start your day trip by going to Zadar, and then continuing to Ugljan with their local ferry lines. 
Can I bring my dog on the ferry/catamaran?
On catamarans you can not bring your dog, but on the car ferries you can, but you are not allowed to take them into the closed areas where passengers are sitting.
How much luggage can I bring?
On ferries you can bring up to 100 kg, while on catamaran up to 20 kg. Since they don't weigh the luggage, there is no issue if you bring a bit more. 
Which airport should I fly to if I want to go to Ugljan?
You should fly to Zadar airport because you can then easily take the ferry or catamaran to Ugljan that departs from Zadar ferry port, which is just 15 minutes drive from the airport.
How far is Ugljan from Zadar/Zadar airport/Split/Sibenik
From Zadar airport there are shuttle buses taking you directly to the bus station in Zadar, near the ferry port. Meanwhile, the scenic ride from Split to Zadar is around 3 hours long. You can also get to Zadar from Sibenik, with the bus ride being only around 1 hour and 30 minutes long. Routes from Trogir, Makarska, Dubrovnik and Nin are also available. 
How expensive is Ugljan?
Because the island is small and not really popular, Ugljan is not considered to be expensive at all. This only gives more reasons to visit this beautiful island undiscovered by many. 
How safe is Ugljan?
Ugljan is very safe, as is the rest of the country. Croatia is a small and safe country, so you don't have to worry about that, just relax and enjoy your vacation.
When is the best time to visit Ugljan?
The best time to visit is during the summer. Since Ugljan is not that popular, the beaches are fairly empty. On the other hand, those who burn easily or simply don't like the heat might consider visiting during the postseason. In September the sea is still refreshening and the air is milder, making it more tolerable for some.