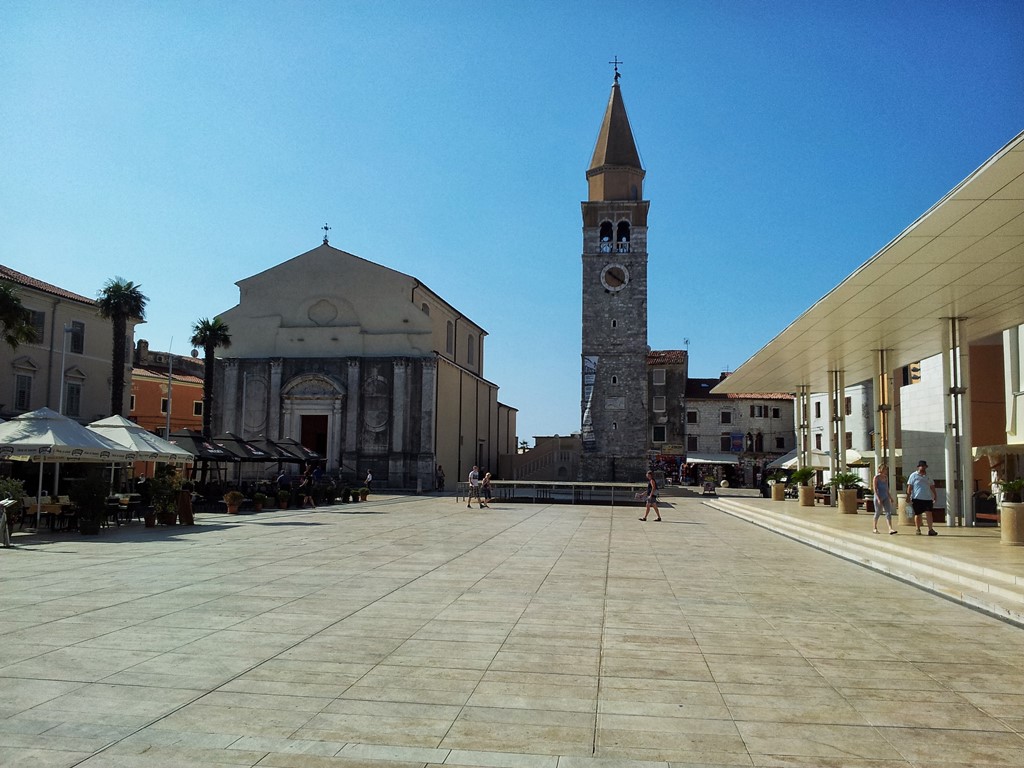 Umag ferry port
Umag is one of the most western towns in Croatia, located on the northwestern end of the Istrian peninsula, really close to the Slovenian border. All the catamarans in Umag depart from the pier which is located in a very centre of the town.
Getting to and from Umag port
As already mentioned, Umag is a really small town so there's no public transport available. No matter where you stay in Umag, the port is not very far and it's easily reachable on foot. During summer months, there is a tourist train – the ticket is around 20 kn = 2.5 euros for adults and around 10 kn = 1.5 euros for children 3-10 years old. If you're with luggage, you can take a taxi which shouldn't cost you a lot, since Umag is a really small town.
If you're arriving from anywhere around Umag (for example Savudrija), the bus will take you to the main bus station in Umag which is 5-10 minutes walking from the port.
Umag port facilities
As already mentioned, the pier where the catamaran departs from is located right in the centre, so it's obvious that all the facilities are only minutes away from it: bars, restaurants, shops, banks, a ticket office, etc.
Umag port location
Longitude: 13.517188
Latitude: 45.434148
Obala Josipa Broza Tita
52470 Umag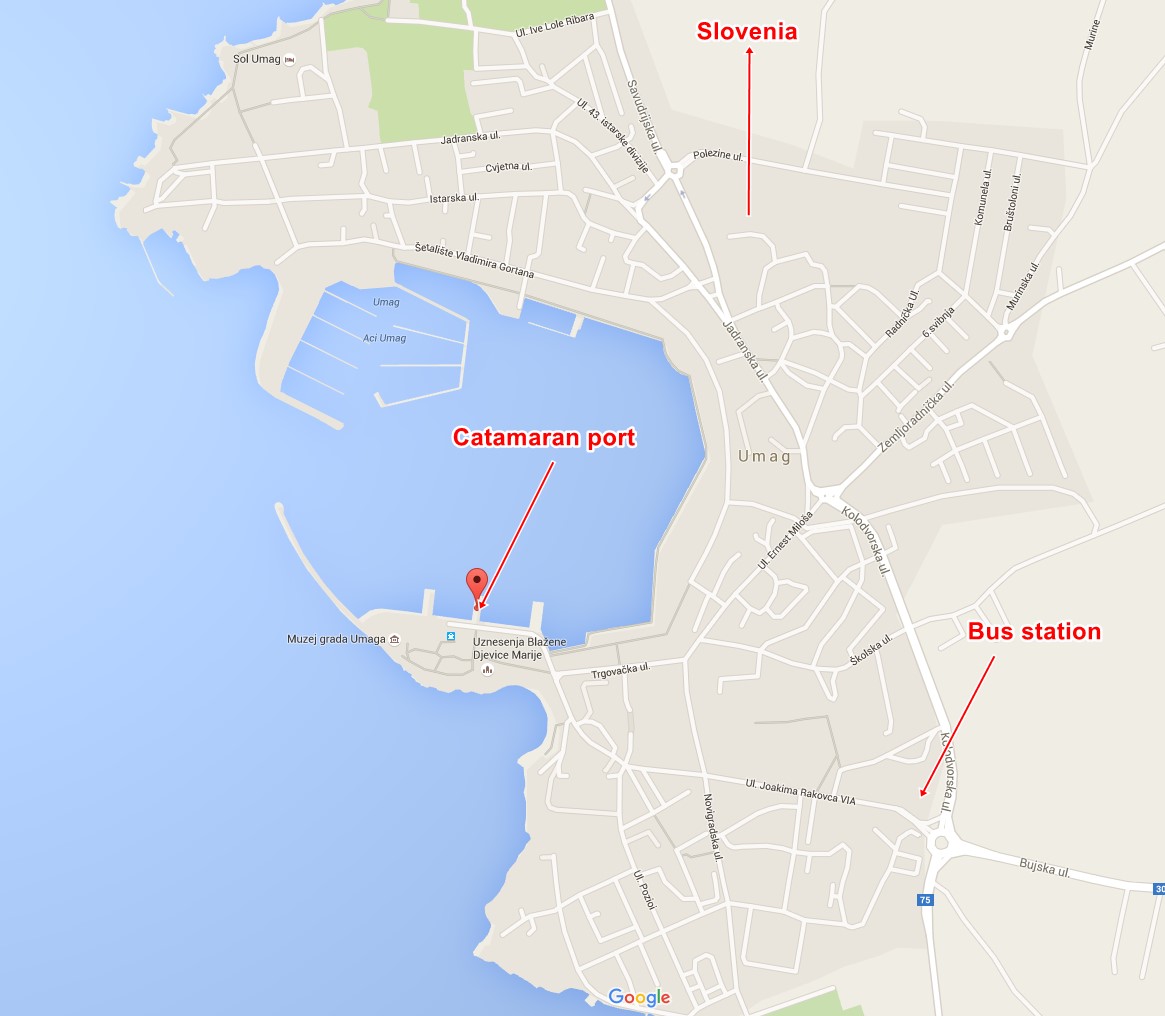 List of catamaran routes
→ Catamaran: Venice (IT) – Umag – Poreč – Rovinj – Pula