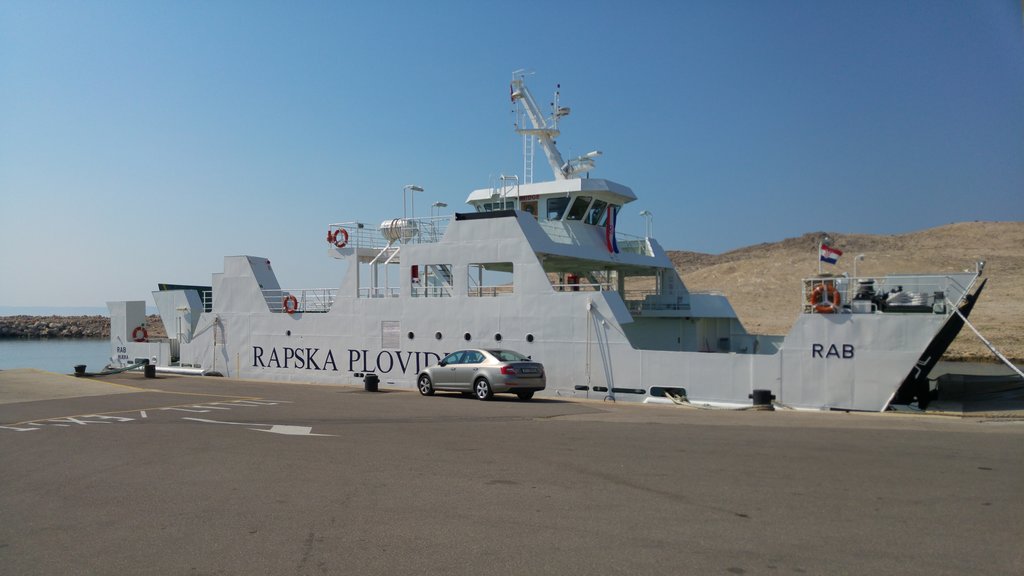 Rapska Plovidba
Rapska plovidba d.d. is a local ferry company based in the town of Mali Palit, on Rab Island. They started operating ferry routes in 1963. Company's fleet currently includes five ferries: "Cetiri zvonika", "Barbat", "Sveti Marin", "Sveti Kristofor" and "Maslina". Since Rapska plovidba is a small, local company, they currently offer only 2 ferry routes, with one of them connecting Rab with Pag Island:
These lines operate all year, with dozens of daily departures during summer season. In the off season and winter they are less frequent, so make sure to check the full timetable or use our search form to find specific departures.
Rapska Plovidba FAQs
Where can I buy tickets for routes operated by Rapska plovidba?
Ferry tickets can only be bought at sales points in ports. Due to the summer crowds at ports and limited space on ferries, we recommend buying your ticket on time. Also, if you're travelling with a car, note that you'll have to buy both a car ticket and tickets for all passengers who travel.
How early before departure should I be at the port?
Depending on the season, but since Rapska plovidba ferries have limited space for cars, we recommend getting there as early as possible, to catch your place on the ferry. That means at least an 1.5 hours before departure during summer season.
Can I bring my pet on Rapska plovidba ferry?
Yes, you can bring your pet on board (for free), but only if it doesn't represent a danger or distraction for passengers. Pets cannot be brought into closed passenger compartments.
Can I bring a bicycle on Rapska plovidba ferry?
Yes, you can bring your bike on board, but note you'll have to pay extra. Prices for bicycles can be seen in timetables for both lines.
How much luggage can I bring on Rapska plovidba ferry?
If you're a foot passenger, you can bring up to 100kg of luggage on board. If your luggage doesn't exceed 20kg, you can bring it on the ferry for free.
Can I buy a ticket for specific departure?
Unfortunately no, you can buy a ticket for specific date, but not for a specific time of the day. Due to the large crowds in ferry ports, where cars wait in line to board, Rapska plovidba uses First In First Out system when boarding cars and passengers.