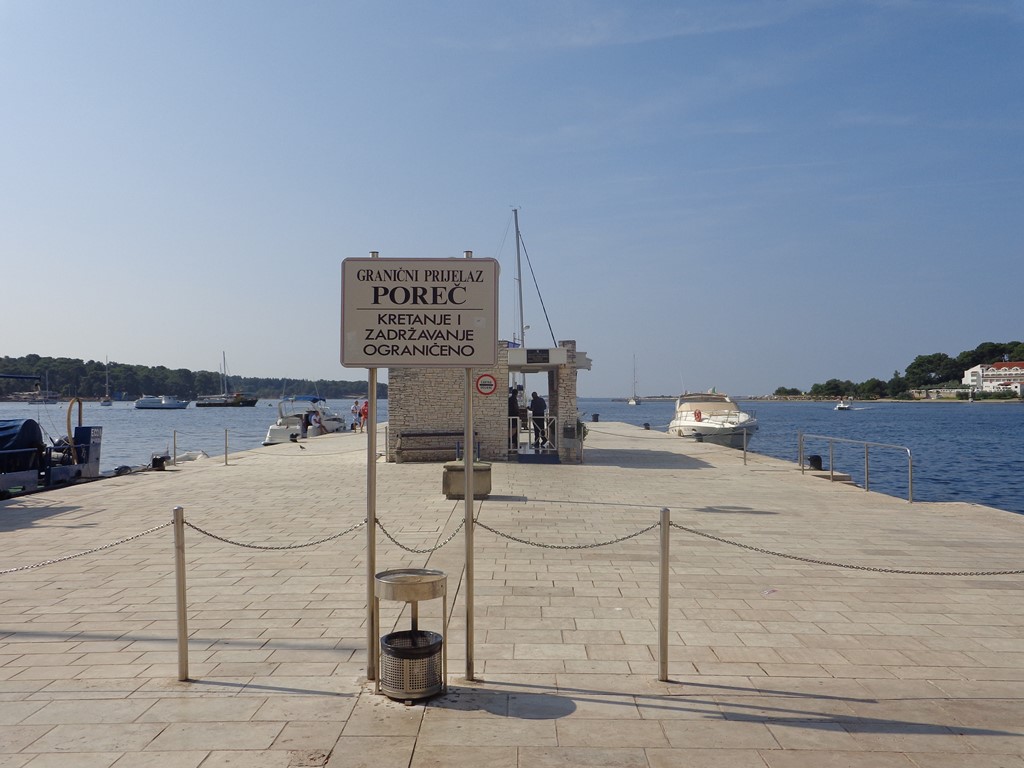 Porec ferry port
Poreč is a beautiful small town located on the west coast of the Istrian peninsula. The ferry port in Porec, is only for catamarans / passenger only fast boats. All the catamarans in Poreč depart from the pier located just next to the old town (on the left side of the peninsula where the old town core is situated – if you're facing the sea).
Getting to and from Poreč port
Poreč is quite a small town, so everything is pretty close. Since it's not a big town, it doesn't offer regular public transportation, only taxi service which shouldn't cost you a lot, since almost everything is in a short distance.
However, during the summer months, there are a few ways of getting around town if you don't like or can't walk. There is a tourist train (one way around 20 kn = 2.5 euros) that drives around Poreč, there is also a taxi boat (around 25 kn = 3 euros one way, around 40 kn = 5 euros both ways) and there are local buses that connect the tourist resorts Zelena Laguna, Plava Laguna and Brulo with Poreč (around 15 kn = 2 euros) – they all arrive on the main bus station in Poreč.
Poreč is well connected with other Istrian towns:  the main bus station is minutes away from the departure pier, so it's even possible to walk there without worrying about transport.
Poreč port facilities
As already mentioned, the pier where the catamaran departs from is located literally in the center of Poreč, so for all the things that you can't find right in the port, you can find in the town center nearby: bars, restaurants, shops, etc.
Poreč port location
Obala maršala Tita

52440 Poreč

GPS co-ordinates: 45.22526, 13.59459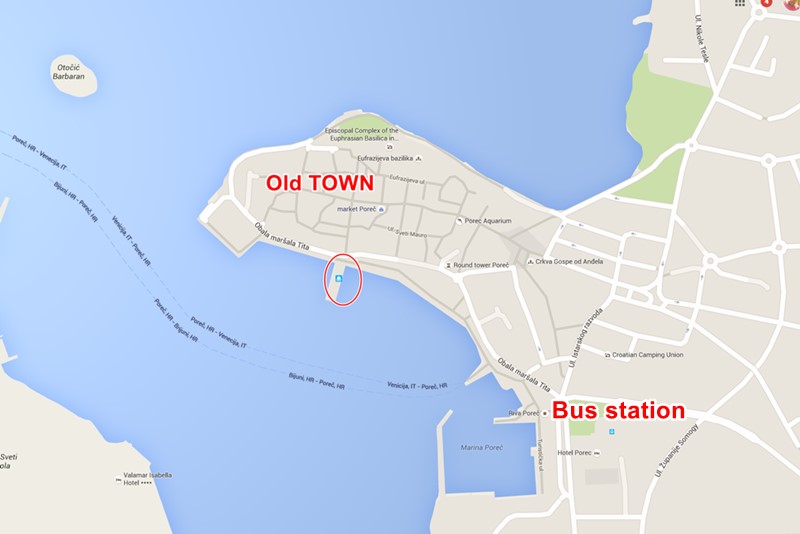 List of the catamaran routes
→ Catamaran: Venice – Umag – Poreč – Rovinj – Pula
→ Catamaran: Trieste – Piran – Porec – Rovinj – Pula