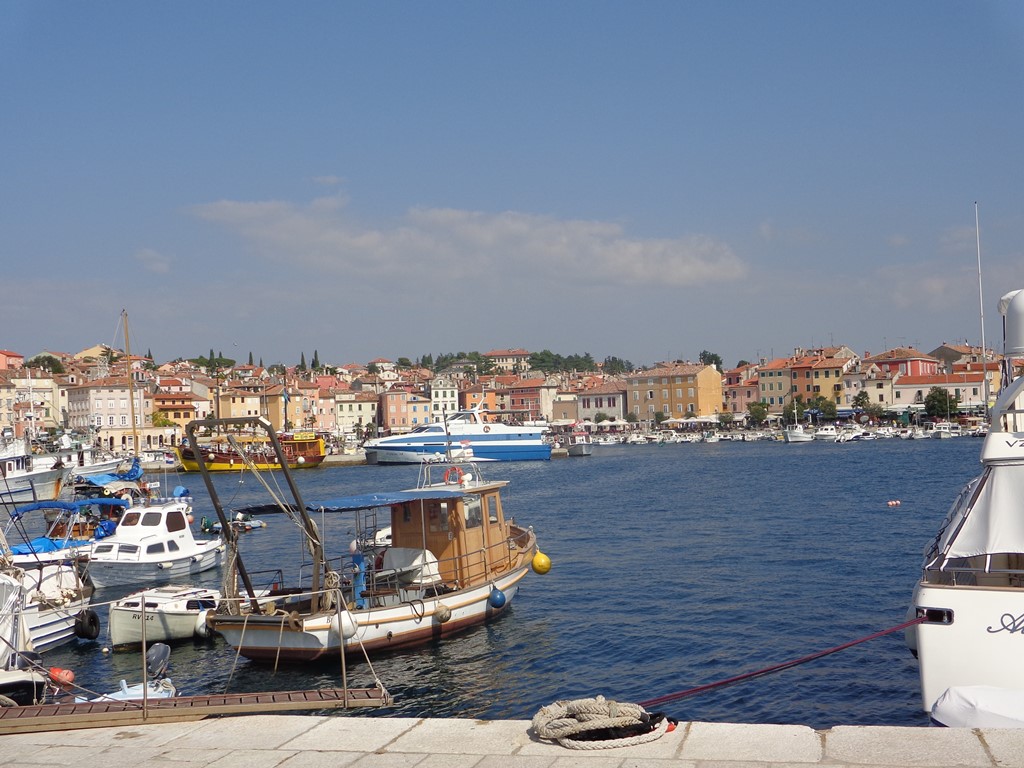 Rovinj ferry port
Rovinj is a nice Mediterranean town located on the western side of the Istrian peninsula. All the catamarans in Rovinj depart from the pier located just next to the peninsula where the old town is located (left of it if you're facing the sea).
Getting to and from Rovinj port
Rovinj is a really small town and there's no regular public transportation. If you are staying anywhere in the town of Rovinj, the catamaran port is not far away, easily reachable on foot. If you're with a lot of luggage, you can also take a taxi which shouldn't cost you a lot since it's quite a short distance. During the summer months, the tourist boats are available if you want to reach the center of Rovinj (and the catamaran port) from some famous tourist resorts like Amarin or Villas Rubin (the ticket is a few euros).
Rovinj port facilities
As already mentioned, the pier where the catamaran departs from is located literally in the centre of Rovinj, so for all the things that you can't find right in the port, you can find in the town centre nearby: bars, restaurants, shops, etc.
Rovinj port location
Longitude: 13.633015
Latitude: 45.080266
Veliki Mol
52210 Rovinj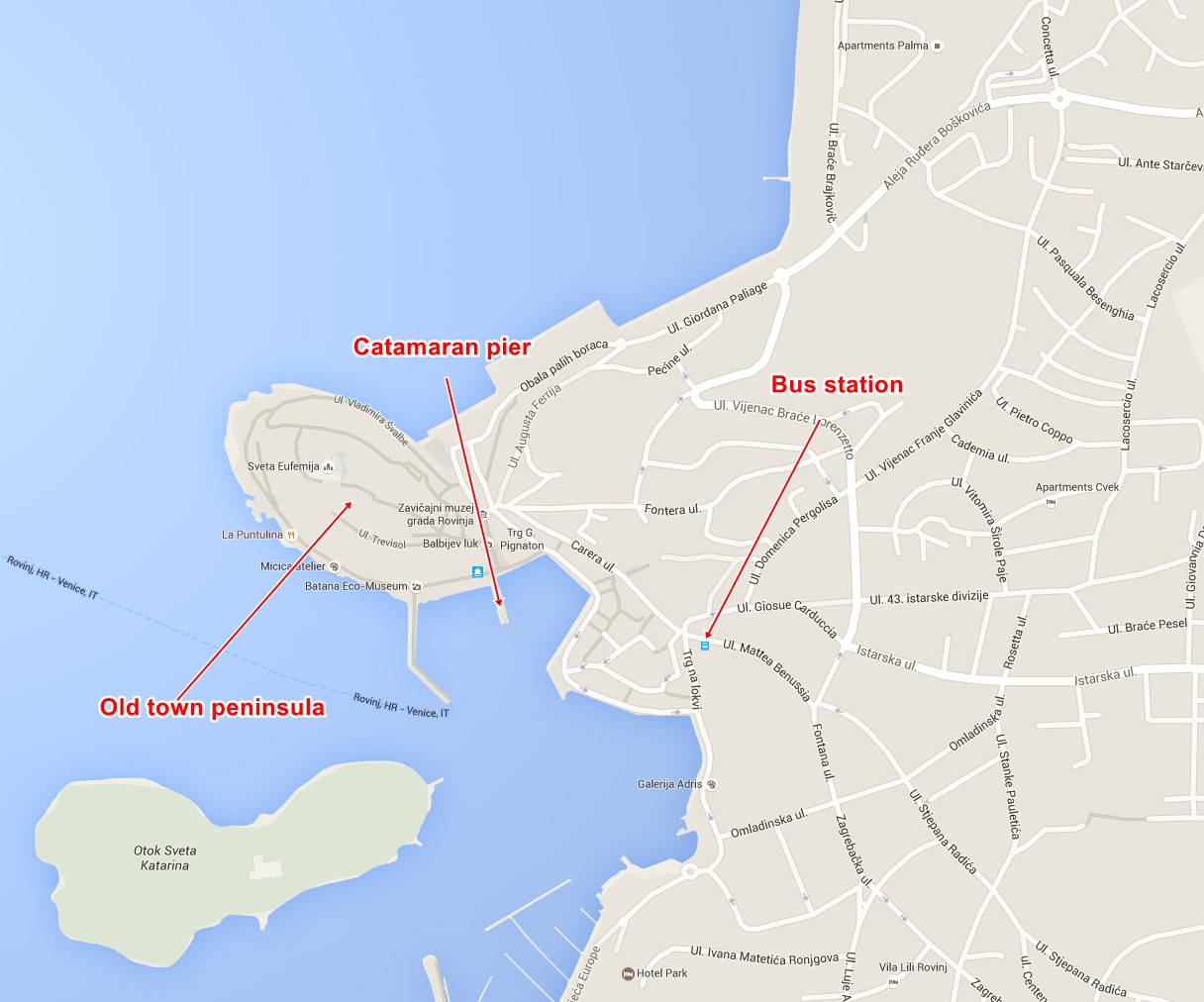 List of catamaran routes from Rovinj
→ Catamaran: Venice – Umag – Poreč – Rovinj – Pula
→ Catamaran: Trieste (IT) – Piran (SLO) – Rovinj – Pula