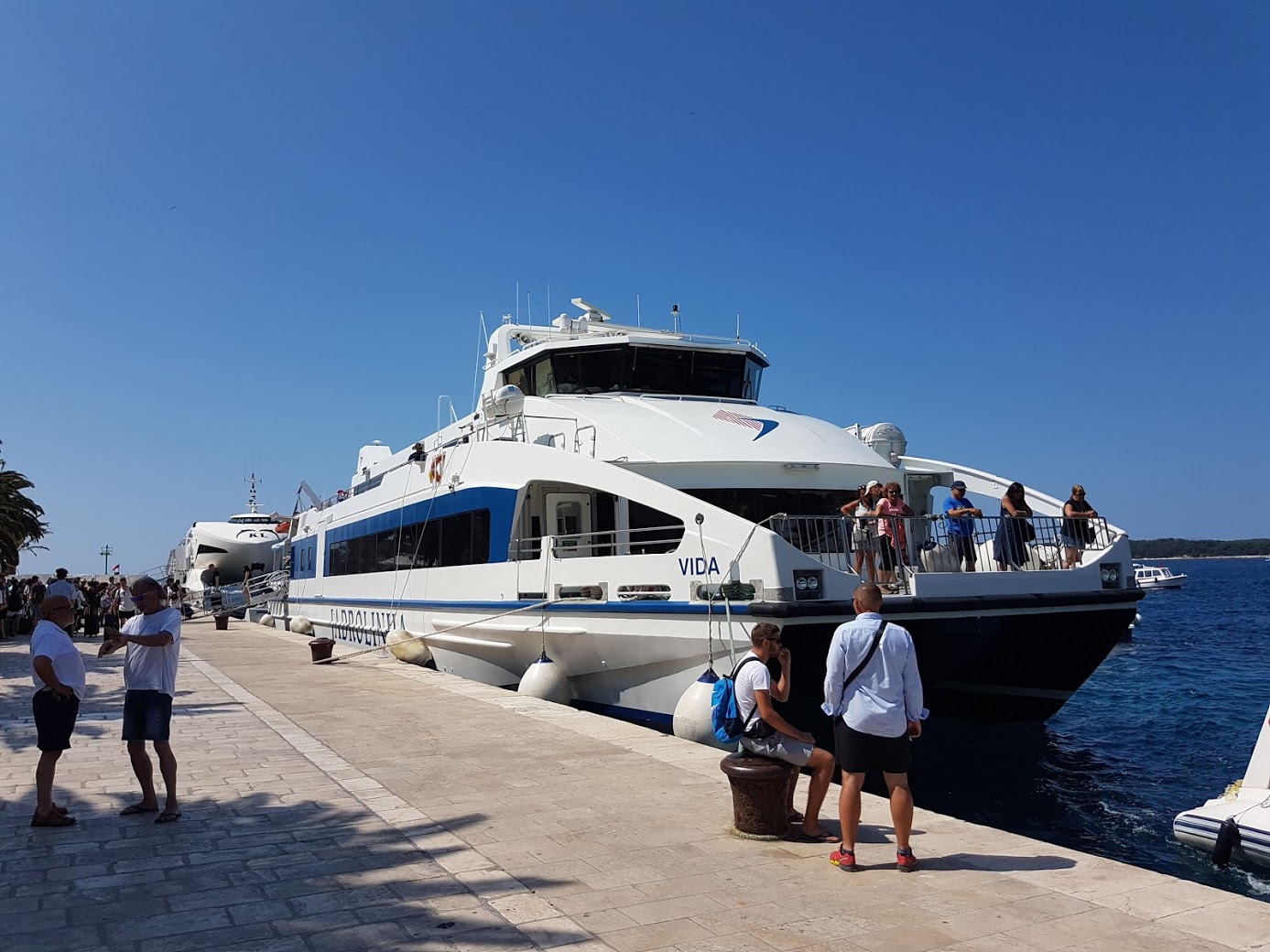 Jadrolinija
Jadrolinija is the main ferry company in Croatia. The company has more than 100 year long history. It is based in Rijeka, but operates from all four major ports in Croatia – Rijeka, Zadar, Split and Dubrovnik.
In total the company has more than 50 car ferries, catamarans, fast ferries and ships in operation. Some ships in the fleet are older boats which used to sail for other companies. However, Jadrolinija also has many new ferries which operate on specific routes, such as ferries used between Split and Supetar.
Jadrolinija operates many government subvented lines to ensure that the islands are connected to the mainland. This means not just summer routes, but also routes in the offseason and winter, when there are not that many tourists. In addition, it also operates majority of the ferry lines between Croatia and Italy, which includes Zadar to Ancona, Split to Ancona and Dubrovnik to Bari routes.
Jadrolinija FAQs
Can I bring my pet on the Jadrolinija ferry or catamaran?
According to the Jadrolinija Terms of transportation the following rules apply for pets:
"Pets may be carried only if they do not pose a threat or disturbance for passengers or the ship, and may not be taken into closed passenger areas. Owners take responsibility for all travel risks and for any damages. Dogs must wear a muzzle (with the exception of guide dogs) and be on a leash, cats in travel boxes and birds in cages. Dogs and cats must have up-to-date vaccination records."
"On high speed lines (Catamarans), small pets are allowed in the catamaran salon. Small pets must be transported exclusively in a carrying bag designed for the transport of pets (transporter soft bag) of maximum dimensions 45 x 35 x 25 cm. The bottom of the bag must be watertight. The total weight of the bag with a pet should not exceed 8 kg. The bag must be kept under the seat or in the passenger's lap during the entire journey. One passenger can only carry one bag with a pet. Large pets are only allowed if the technical conditions on board are met (special boxes)."
Where can I buy tickets for the Jadrolinija ferry?
Jadrolinija has sales points in all the ports. If you don't want to hassle with buying the ticket at the port, you can also buy tickets online for most ferries.
Can I bring my bicycle on the Jadrolinija ferry or catamaran?
On the car ferry, you can bring your bicycle, you will need to buy an adult ticket for it. On catamarans / fast ferries, bringing a bicycle is not possible.
How much luggage can I bring on Jadrolinija ferry?
On car ferry lines luggage up to 100 kg is allowed, on catamarans / passenger only ferries, the free luggage is limited to 20 kg per person.
I am trying to buy a ticket for the car ferry, why does it say I am not guaranteed space on a specific departure?
Many ferry ports do not have a car queuing system, due to narrow streets or small ports, so cars are loaded in the order they arrived at the ferry port. That is why Jadrolinija can not guarantee you space on a specific departure.