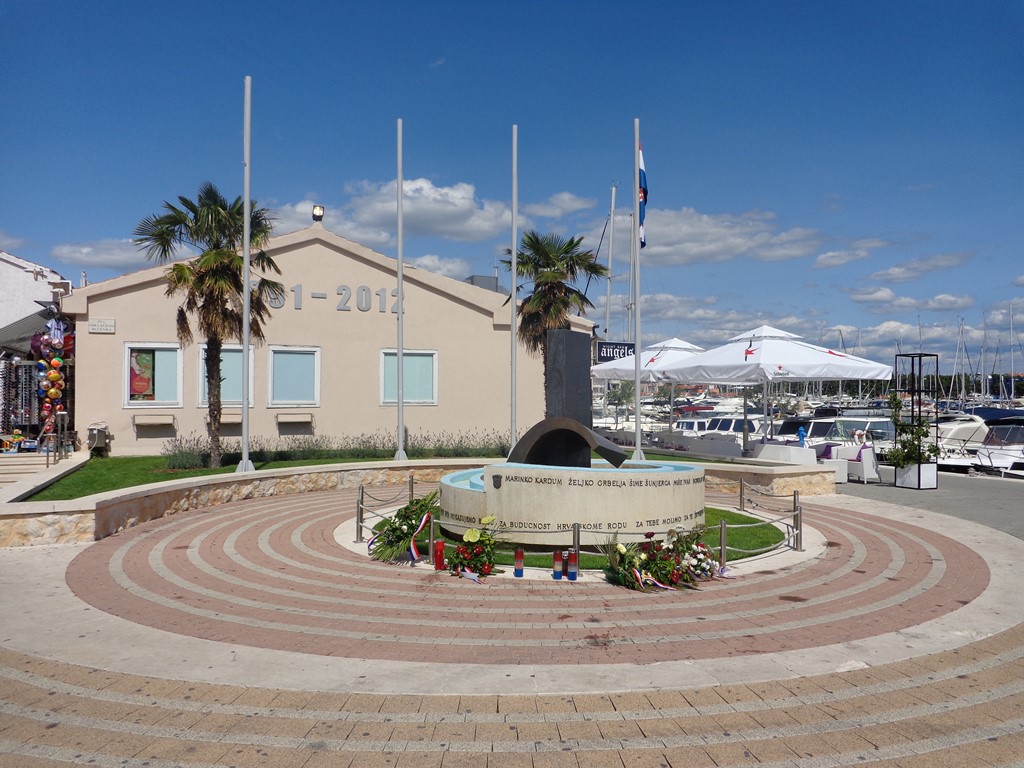 Vodice port
Vodice is a little town in a Šibenik region, located around 10 km from the city of Šibenik. The pier where the ship departs towards Prvić, Kaprije, Žirje and the city of Šibenik is located in a very centre of the town, near the ACI Marina and the main promenade by the sea. The main bus station is located only minutes away from the departure pier, and some buses stop on the main coastal road which is around 700 m from the pier.
Getting to and from the ferry terminal in Vodice
Vodice is a small town, so if you're staying there and want to reach the island of Prvić, Kaprije, Žirje, it won't be hard to get to the port since it's located in the very center of the town. The main promenade by the sea is just next to it. If you're carrying a lot of luggage, you can call a taxi which won't cost you a lot since it's quite a small distance, wherever your accommodation in Vodice might be.
Getting from Zadar airport to Vodice port
The nearest airport is the airport of Zadar located at around 60 km from Vodice (around 10 km from Zadar). Once you land, you can take a pre-booked transfer or take a taxi directly to the port of Vodice. There are also shuttle buses running from the airport towards Zadar (all stopping at the main bus station which is located minutes away from the ferry terminal). The ticket is around 25 kn = 3 euros and the trip to the main bus station in Zadar takes 15 – 20 minutes. When you reach the main bus station in Zadar, you have to buy the ticket for Vodice.
If you want to read more about getting off Zadar airport, click here.
Vodice port facilities

As you already have read above, the port of Vodice is located right in the town centre, next to the promenade by the sea. Obviously, most of the town facilities are nearby: bars, restaurants, shops, etc.
Vodice port location
Obala Ive Juriceva Cota 1

22211 Vodice

GPS co-ordinates: 43.75613, 15.77797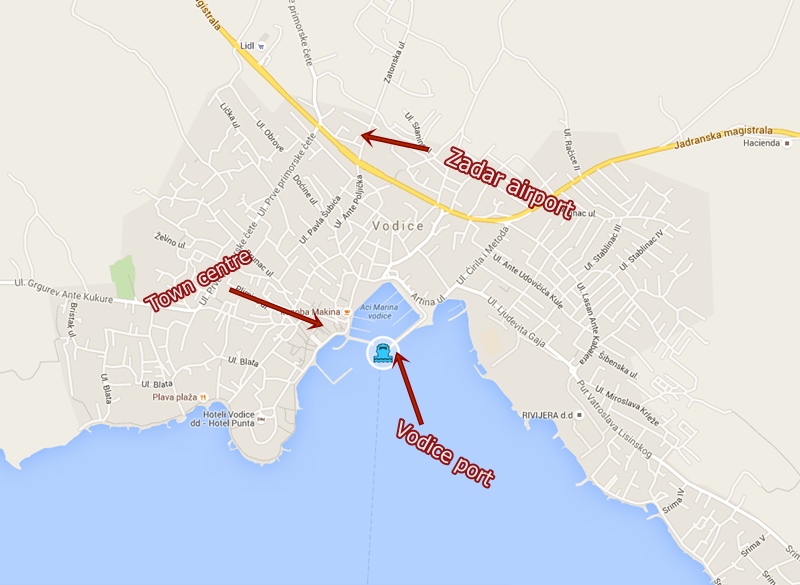 List of the routes
→ Ship: Šibenik – Zlarin – Prvić Luka – Šepurine – Vodice