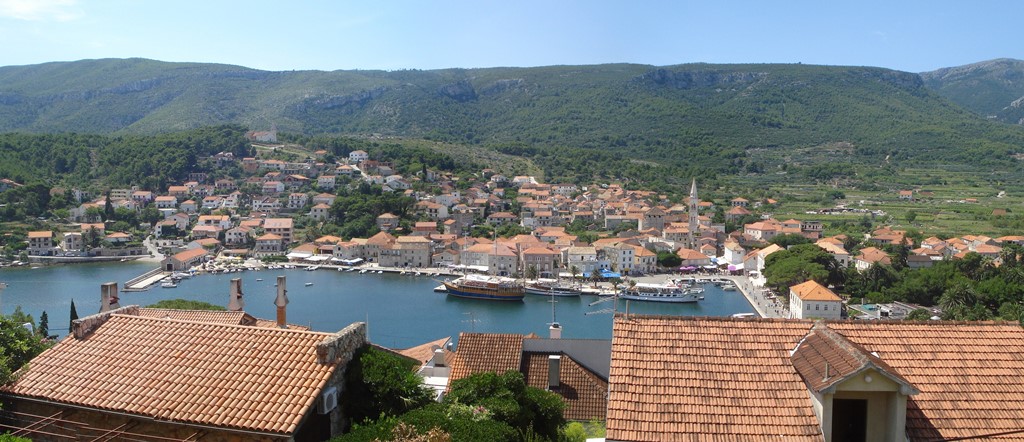 Jelsa catamaran port
The town of Jelsa is situated in a bay in the middle of the north coast of the island of Hvar. Jelsa port is connected by regular catamaran lines to Bol and Split. The port is located in the town centre, 200 m from the main promenade by the sea.
Getting to and from Jelsa port
Jelsa is a really small island town and the pier where the catamaran departs from is located right in the centre. No matter where your accommodation is, everything is pretty much within walking distance. The alternative, of course, is taking a taxi which won't cost you a lot since it's quite close.
It's pretty easy to reach Jelsa from some other towns on Hvar since it's well connected by bus lines. The main bus stop of Jelsa is around 650 m from the pier where the catamarans depart from and it's pretty easy to walk there.
Jelsa port facilities
As already mentioned above, the catamaran port in Jelsa is located right in the centre, so you can find most of the town's facilities nearby: bars, restaurants, shops, ATM-s, etc.
Jelsa port location
Mala banda

21465 Jelsa (Hvar)

GPS CO-ORDINATES: 43.16304, 16.69617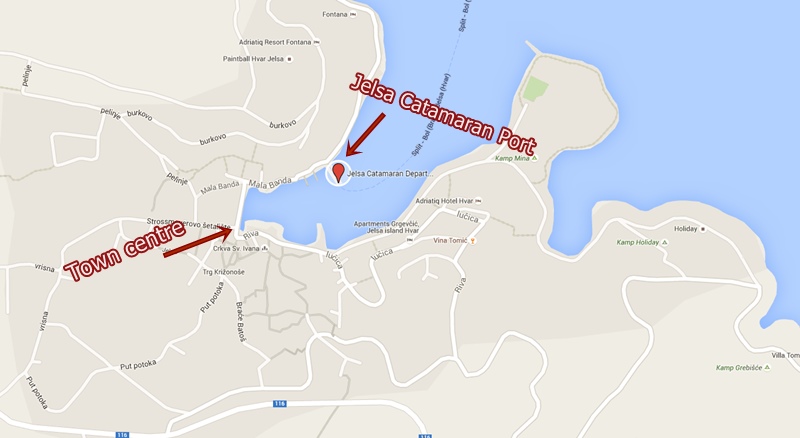 List of the routes
Catmaran: Jelsa  – Bol (Brač) – Split