Drvenik Veliki ferry
Drvenik Veliki is an island located southwest from the town of Trogir. The ferry terminal is located on the west side of the island, in a wide bay. The town centre is really close, just as the main promenade by the sea, and even though it's a really small town, you will find some facilities nearby.
Getting to and from the ferry port in Drvenik Veliki:
As already mentioned, Drvenik Veliki is a small town located on small island. If you're accommodation is anywhere on the island, it won't be hard to reach it from the ferry terminal, everything is really close. If you're with a lot of luggage, you can contact your landlord and ask him for option to be pickup when the ferry arrives.
What you can find on Drvenik Veliki ferry terminal:
As already mentioned, Drvenik Veliki is a very small island town where the ferry terminal is located right in the centre, all the town facilities are nearby: bar, restaurant, shop, etc.
Address of ferry port Drvenik Veliki:
Longitude: 16.145382
Latitude: 43.451144
21225 Drvenik Veliki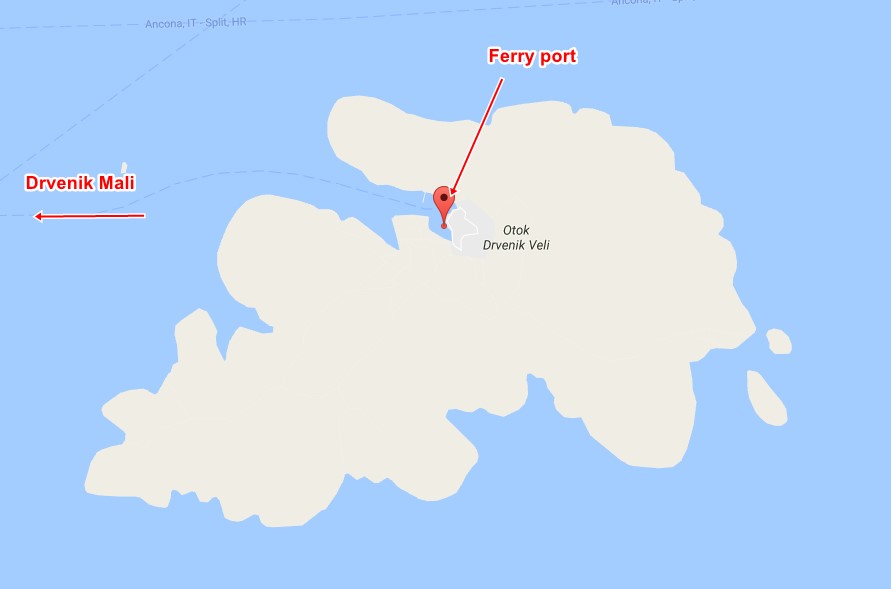 List of ferry routes to and from Drvenik Veliki:
Ship line: Split – Trogir – Seget Donji – Drvenik Mali – Drvenik Veliki