Ilovik catamaran port
The town of Ilovik is located on the island of Ilovik (south from the island of Lošinj), on its northeast side. The catamaran port is one of the most beautiful and the safest ports on the Adriatic, located near the town centre and the main promenade by the sea. It's connected by regular catamaran lines with the islands of Silba, Lošinj, Cres and Unije and with the cities of Zadar, Rijeka and Pula.
Getting to and from the catamaran port in Ilovik:
Ilovik is a really tiny island with a little catamaran port, located near the town centre, so no matter where your accommodation is, it's easily reachable on foot. It is also the only option, since cars are not allowed on the island.
What you can find in Ilovik catamaran port:
Ilovik is a really small town, but you can find a post office, a shop, a souvenir place, a few cafes and restaurants there.
Address of catamaran port Ilovik:
Longitude: 14.548746
Latitude: 44.461829
51552 Ilovik (Ilovik)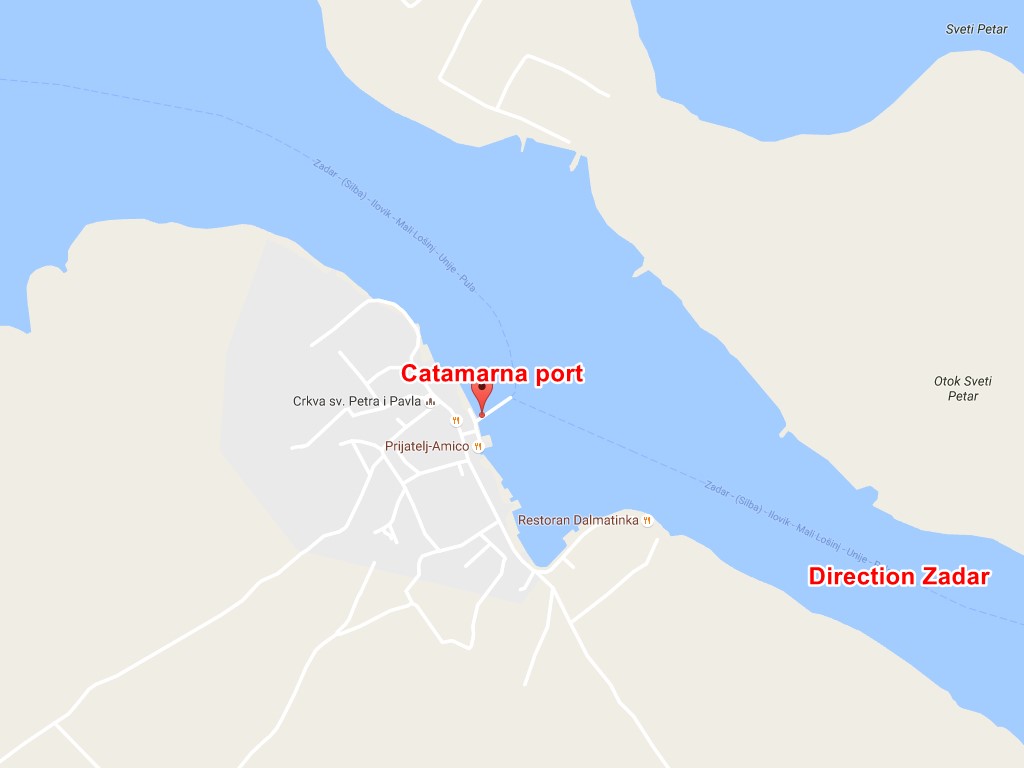 List of catamaran and ship routes Ilovik:
→ Catamaran: Zadar – Silba – Ilovik – Mali Lošinj – Unije – Pula
→ Catamaran: Rijeka – Cres – Martinšćica (Cres) – Unije – Susak – Ilovik – Mali Lošinj
→ Ship: Ilovik – Mrtvaška (Lošinj)