Kaprije ferry terminal
The town of Kaprije is the only settlement on the island of Kaprije in the Šibenik archipelago, so of course that it's also the only ferry terminal on the island. The town is located in a narrow bay, well protected from the wind and the waves by the bay itself, but also by the island of Kakan located nearby.  The ferry terminal is located in the town centre, near the main promenade by the sea.
Getting to and from the ferry terminal in Kaprije:
The catamaran sailing time from Sibenik to Kaprije is a bit less than an hour. As already mentioned, the town of Kaprije is a really small town where the ferry terminal is located right in the centre. No matter where your accommodation is, the ferry terminal is easily reachable on foot.
What you can find on Kaprije ferry terminal:
bars, restaurants, shops, ATM-s, etc, Kaprije is a holiday place so you will all the basics you need as a tourist
Address of ferry terminal Kaprije:
Longitude: 15. 708478
Latitude: 43. 688260
22235 Kaprije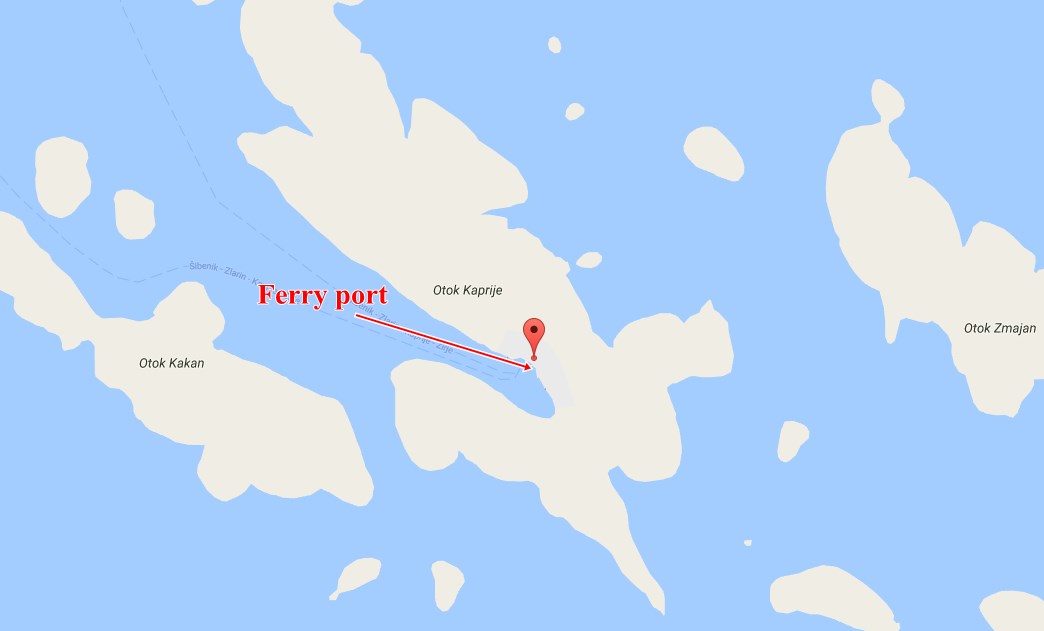 List of ferry routes to and from Kaprije:
Ferry: Šibenik – Zlarin – Kaprije – Žirje
Catamaran:  Šibenik – Kaprije – Žirje