Koločep ferry port
Koločep is one of three inhabited islands located near the city of Dubrovnik. The town of Koločep is situated on the northwestern side of the island, in a wide bay. The Koločep port is located near the town's centre.
Getting to and from the port in Koločep:
The travel time by catamaran from Dubrovnik ferry terminal to Koločep is around 30 minutes, in Koločep the ferry port is located in the centre of the small town, from where you can reach all accommodation units by foot.
What you can find on Koločep port:
As already mentioned above, Koločep is a small town where the port is located right in the centre, so all the town's facilities are nearby: a post office, a restaurant, a bar, etc. There is also a tourist resort nearby, so there are some facilities you might need inside.
Address of port Koločep:
Longitude: 18.005070
Latitude: 42.679856
20221 Koločep (Koločep)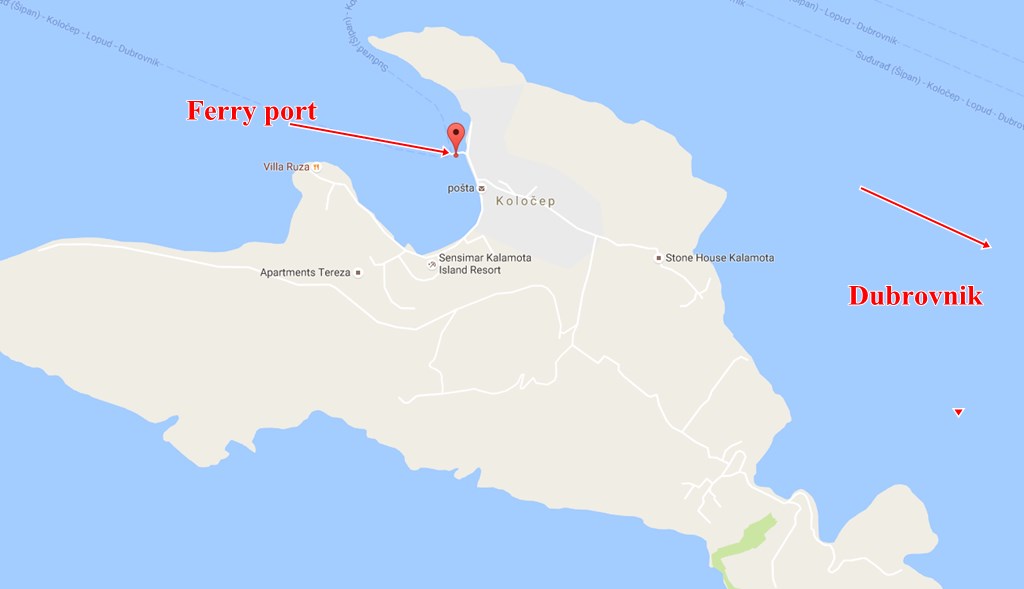 List of ferry routes to and from Koločep:
Ship: Dubrovnik-Koločep-Lopud-Suđurađ (Šipan)