Premuda ferry Port
Premuda is a small island located northwest of Zadar. The ferry terminal is located on the northwest side of the island, around 500 m from the centre of town that stretches all the way to the other side of the island.  The ferry terminal is connected by regular ferry and catamaran lines with Zadar and the islands of Silba, Olib, Lošinj. The island of Premuda is popular among divers because of its untouched nature. You can enjoy exploring the world under sea while you're on the island, or you can go back on the mainland and visit the towns of Šibenik and Zadar, or visit the other islands nearby: Silba, Olib, Lošinj.
Getting to and from Premuda port
Premuda Island is a very small island, the ferry terminal is located at around 500 m from Premuda which is in the centre of the Island, so no matter where your accommodation is, it's easy to reach it on foot. If you're with luggage, you can for sure arrange with your landlord that he picks you up at the ferry port .
Premuda port facilities
As already mentioned above, Premuda is a really small town on a really small island, so there are not many facilities near the ferry terminal.
Premuda port location
Longitude: 14.602068
Latitude: 44.346641
23294 Premuda (Premuda)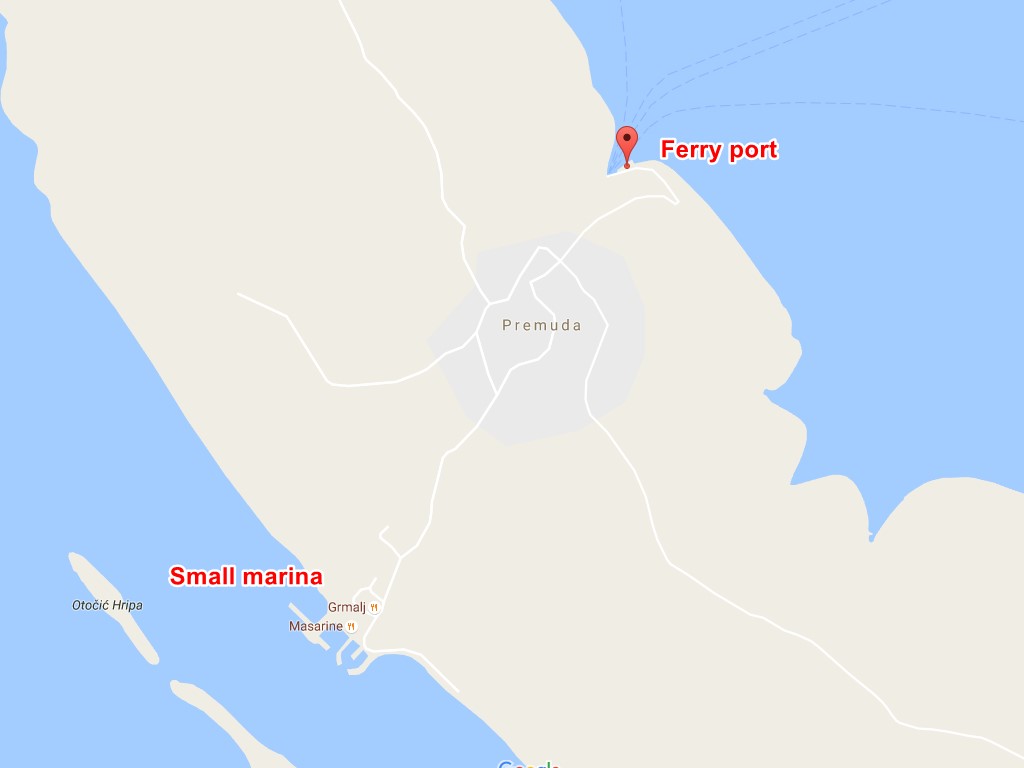 List of the routes
→ Car ferry: Zadar (Gaženica) – Ist – Olib – Silba – Premuda – Mali Lošinj
→ Catamaran: Zadar – Premuda (Krijal) – Silba – Olib