Prvić Šepurine ferry port
Šepurine is a little village located on the south side of the Prvić island in the Šibenik archipelago. It's one of the two villages on the island. The port is located in the village centre, near the promenade by the sea. Prvić is a small island without any cars, so you can basically walk to explore its hidden bays and beaches or to visit the other village on the island – Prvić Luka.
Getting to and from Šepurine port
Šepurine is a really small town on a small island of Prvić, so no matter where you're staying, you can easily reach the port on foot. That is also the only way since cars are not allowed on the island.
Šepurine port facilities
As already mentioned above, Šepurine is a seriously small town and there aren't many facilities there. Those few that you can find there are however located near the port.
Šepurine port location
Longitude: 15.786478
Latitude: 43.733854
22234 Šepurine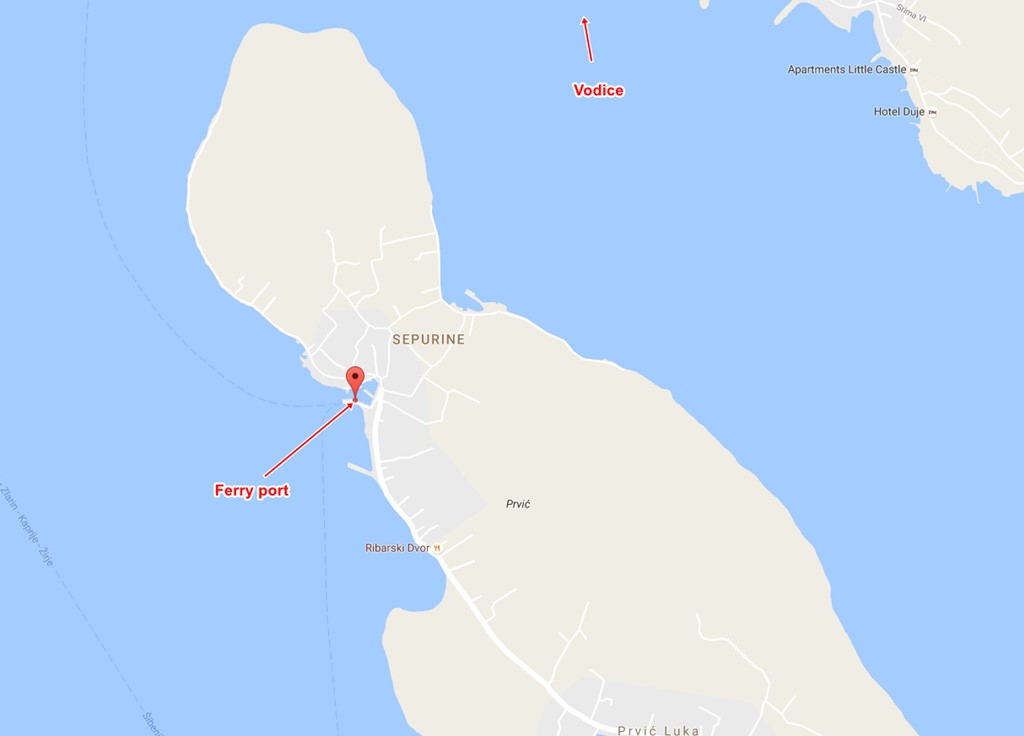 List of ferry routes to and from Sepurine
→ Ship: Šibenik – Zlarin – Prvić Luka – Šepurine – Vodice