Sućuraj ferry port
Sućuraj is a little town on the island of Hvar, located on the east side of the island, on the closest point to the mainland. The ferry terminal is located in a really narrow little bay and, like in almost all other island towns, it's located not far from the centre, in the end of the promenade by the sea. The tickets can be bought in the ticket office in Sućuraj or in Drvenik.
Getting to and from the ferry terminal in Sućuraj:
Sućuraj is a small island town, so no matter where your accommodation is, the ferry terminal is easily reachable on foot. If you have rented an apartment in on of the bays along the coast from Sucuraj you might be able to arrange a pick up by your landlord.  If you're staying somewhere else on the island of Hvar, it's easy to reach Sućuraj by bus. The bus stop located also in the centre of the town.

What you can find on Sućuraj ferry terminal:
As already mentioned above, Sućuraj is a really small island town and the ferry terminal is not located far from the centre. That's why, most of the town's facilities are really close to the ferry terminal: bars, restaurants, shops, etc.
Address of ferry terminal Sućuraj:
D116 29

21469 Sućuraj (Hvar)

GPS co-ordinates: 43.12486, 17.18808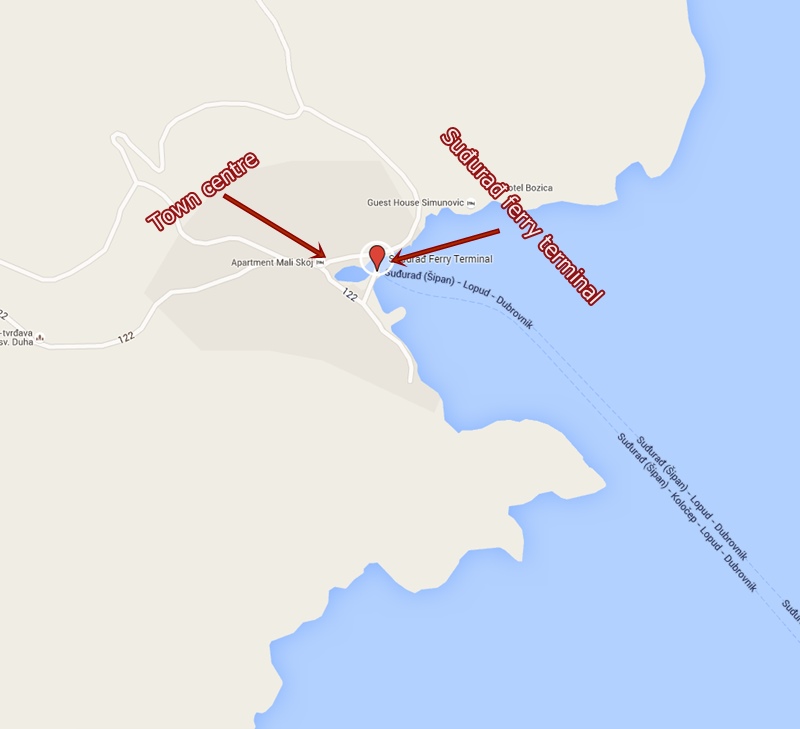 List of the routes:
→ Car ferry:  Sućuraj – Drvenik