Zapuntel catamaran port
Zapuntel is a little town and a catamaran port on the northwest side of the island of Molat. It's located in a wide bay and its port is connected by regular catamaran lines with Zadar, other place on the island of Molat (Brgulje and Molat) and the island of Ist.
Getting to and from Zapuntel port
The sailing time with catamaran from Zadar to Zapuntel is about 1 hour 30 minutes. If you are flying in to Zadar and need to get from the airport to the ferry terminal, you will need about 20 minutes from exiting the terminal. Once the catamaran arrive on the island in Zapuntel you can continue by foot to your accommodation, alternative you might try to arrange a pick up from your landlord.
Zapuntel port facilities

Zapuntel is a really small island town and even though the pier where the catamaran departs from is located by the town promenade in the town centre, there aren't many facilities there.
Zapuntel port address

Longitude: 14.799141
Latitude: 44.260499
23292 Zapuntel (Molat)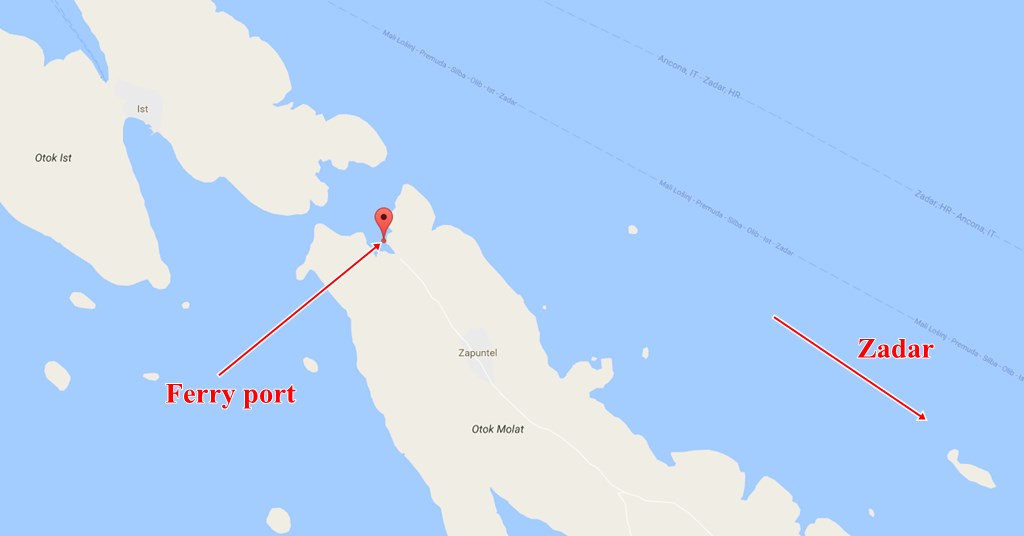 List of catamaran routes to and from Zapuntel
→ Catamaran: Zadar – Molat – Brgulje – Zapuntel – Ist