Silba ferry terminal
Silba is an island located northwest of the town of Zadar, between the islands of Olib and Premuda. The only ferry terminal is located in the town of Silba – connected by ferry and catamaran lines with Zadar and the islands of Olib, Premuda and Lošinj. It's ideal for a peaceful and calm holiday, so if you got there, you most probably like that kind of holidays. However, it's pretty easy to reach the mainland and visit the towns of Zadar and Šibenik and the national parks Kornati and Krka. Also, you can visit the islands of Premuda, Lošinj and Olib.
Getting to and from Silba port
As already mentioned, Silba is a small town on a small island where the ferry terminal is not located far from the centre, so no matter where your accommodation is, it's easily reachable on foot. The alternative is to arrange a pick up / drop off from your landlord.
Silba port facilities
The town of Silba is a really small town, so you can't find many things there: a few restaurants, bars, a post office, etc.
Silba port location
Longitude: 14.691785
Latitude: 44.373697
23295 Silba (Silba)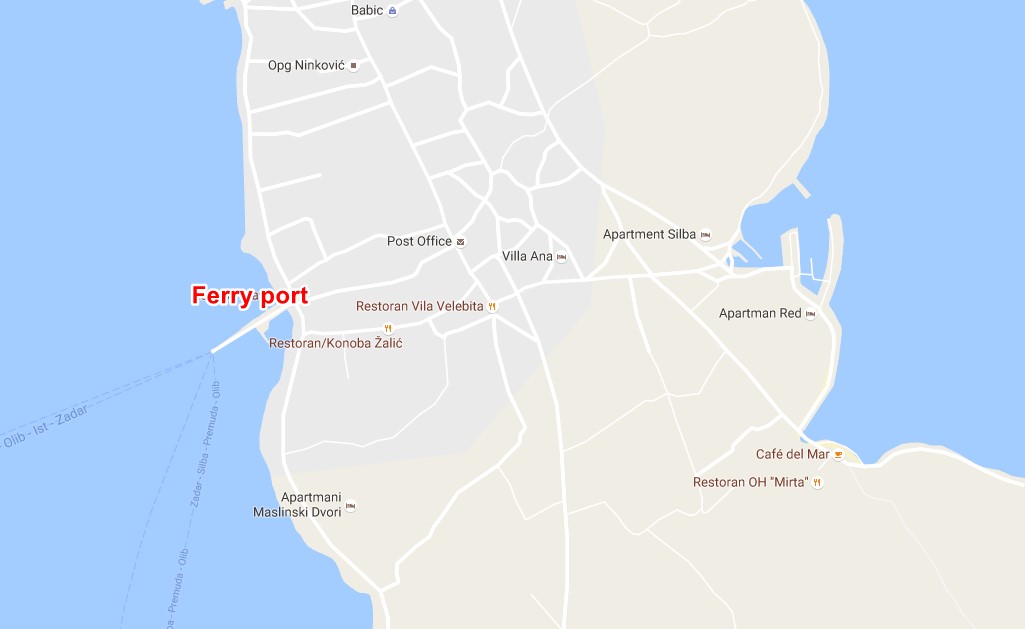 List of the routes
→ Car ferry: Zadar (Gaženica) – Ist – Olib – Silba – Premuda – Mali Lošinj
→ Catamaran: Zadar –  Premuda (Krijal) – Silba – Olib