Rava ferry terminal
Rava is a little town located on the southwest side of the island of Rava, in the Zadar archipelago. The ferry terminal is located right in the town centre, near the main promenade. The ferry terminal of Rava is connected with the town Mala Rava, the island of Iž (Mali and Veli Iž and Bršanj) and with Zadar and Zadar (Gaženica) by regular ferry and catamaran lines.
As Rava is a fairly small island town and since the ferry terminal is located right in the center of it, no matter where your accommodation is, it's quite easy to reach the ferry terminal on foot.
Rava port facilities
As mentioned above, Rava is a really small town and the ferry terminal is quite close to the center, so obviously, all the town facilities are nearby (it's a small town, so don't expect to find a whole lot of things).
Rava port location
Longitude: 15.059555
Latitude: 44.022678
Obalni put
23283 Rava (Rava)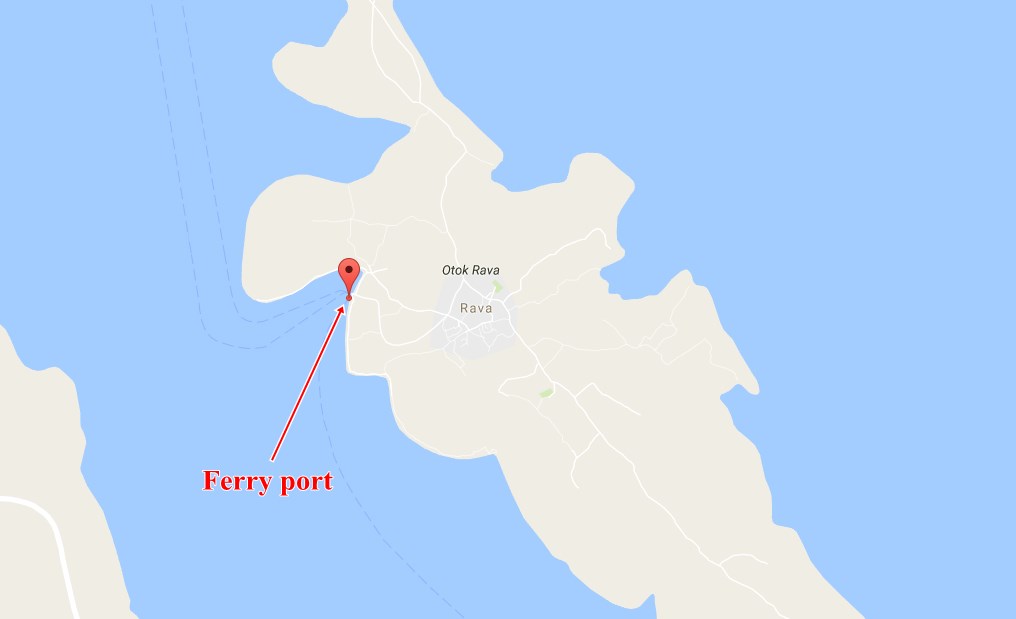 List of ferry and catamaran routes to and from Rava
→ Car ferry: Zadar (Gaženica) – Bršanj (Iž) – Rava – Mala Rava
→ Catamaran: Zadar – Mali Iž- Veli Iž – Mala Rava- Rava