Sobra ferry terminal
The ferry terminal of Sobra is situated in a little island town of Sobra, in a little beautiful bay on the island of Mljet. The ferry terminal in Sobra is the main port of the island and it's the place where all the ferries arrive. The Mljet port authority is located there. Sobra is well connected to the other parts of the island with regular bus lines as well as with the national park of Mljet.
Getting to and from the ferry terminal in Sobra:
The car ferry between Dubrovnik and Sobra has a travel time of 2 hours (Line suspended in 2016), the catamaran between the cities about 1 hour and 15 minutes. If you have booked accommodation in Sobra you can easily walk there from there ferry terminal. If you need to get to other parts of the island you can either take bus or taxi.
What you can find on Sobra ferry terminal:
As already mentioned above, Sobra is a very small town and since the ferry terminal is located near the town centre, all the town's facilities are nearby: bars, restaurants, shops.
Address of ferry terminal Sobra:
Longitude: 17.599085
Latitude: 42.737192
Sobra bb
20225 Sobra (Mljet)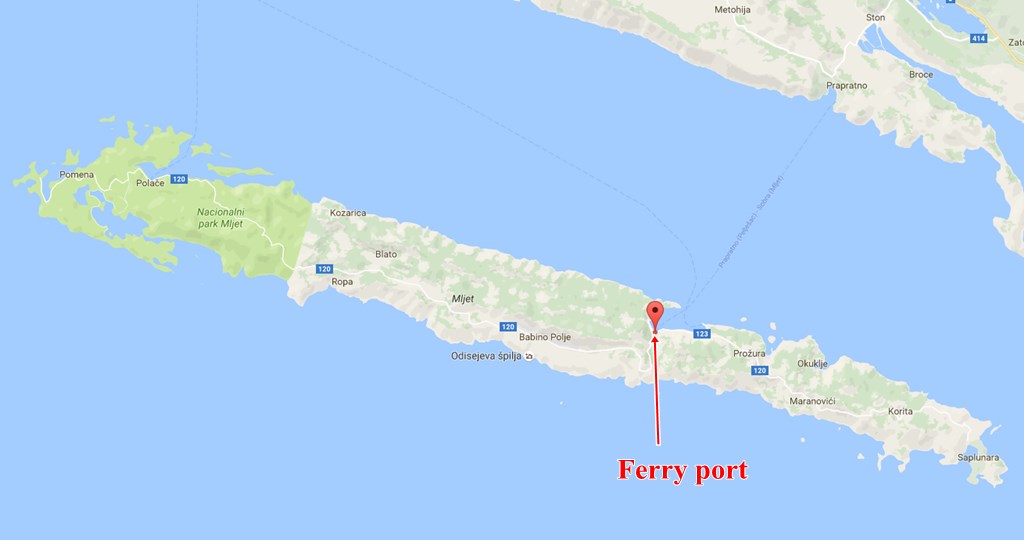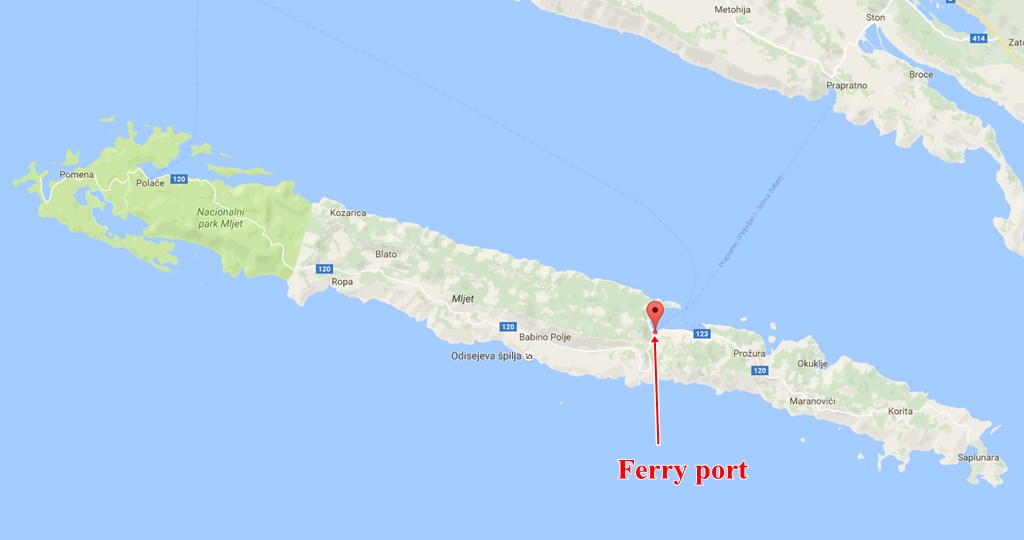 List of ferry and catamaran routes to and from Sobra:
→ Car ferry: Prapratno (Pelješac)-Sobra
→ Catamaran: Dubrovnik-Luka Šipanska-Sobra (Mljet)-Polače (Mljet)-Korčula-Ubli (Lastovo)