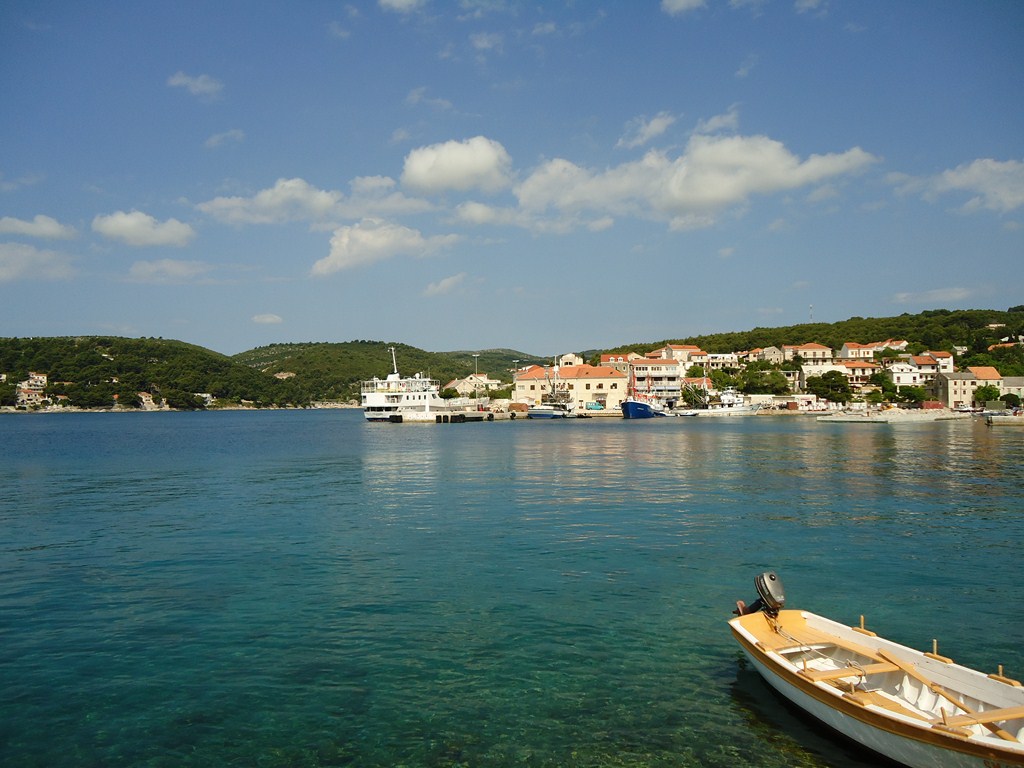 Sumartin ferry port
Sumartin is a little town on the east end of the island of Brač. The ferry terminal is located in a narrow bay, near the main promenade by the sea and the town centre.
Getting to and from the ferry terminal in Sumartin:
Sumartin is a small island town and it's ferry terminal is located in the centre, near the main promenade by the sea. No matter where you accommodation is, everything including the ferry terminal is easily reachable on foot. If you apartment is located on the opposite site of the bay, walking is a bit hard, in that case you should try to arrange a pick up from your landlord, normally they are quite willing to do so.
If you're staying somewhere else on the island of Brač, it's easy to reach Sumartin by bus.  The bus stop is also near the ferry terminal and it's easy to find it.
Getting from Sumartin to Split airport:
Traveling via Sumartin – Makarska ferry to the Split airport will take you about 2 hours and 30 minutes (1 hour ferry, plus 1 hours 30 minutes driving) alternative is to drive to Supertar and then take the car ferry to Split from there on, that will not be faster, but the ferry ticket will be less. If you do not have a car, the easiest is that you take the ferry to Makarska and then walk to the bus station (which is about 500 metres) from where you can catch a bus to Split bus terminal. At Split bus terminal you then change to the airport bus, total travel time from Sumartin to airport Split will in that case probably be around 4 hours.
What you can find on Sumartin ferry terminal:
As already mentioned above, Sumartin is a really small town and the ferry terminal is located right in the town centre and the main promenade by the sea, so obviously you can find many facilities there: bars, restaurants, shops, ATM-s, etc.
Address of ferry terminal Sumartin:
D113
21426 Sumartin (Brač)
GPS co-ordinates: 43.28548, 16.87163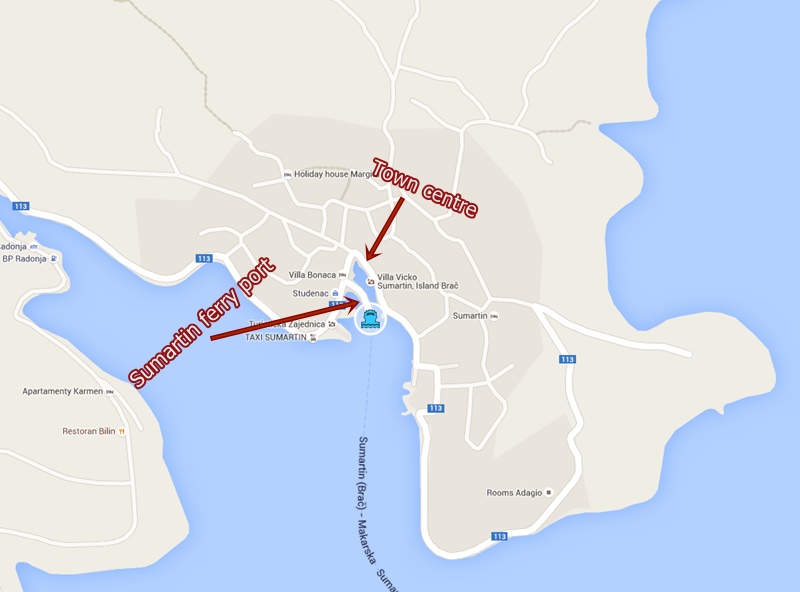 List of the ferry routes from Sumartin:
Car ferry: Sumartin (Brač) – Makarska