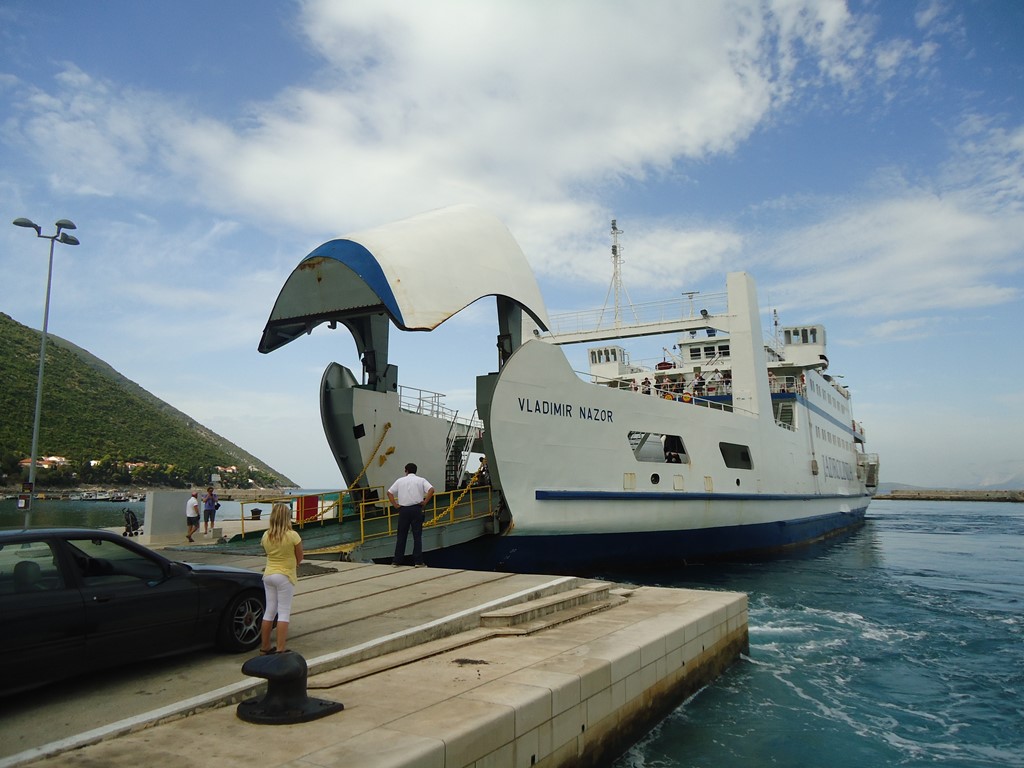 Trpanj ferry port
Trpanj is a little town on the peninsula of Pelješac, the only town that is directly connected to the mainland by ferry (with the town of Ploče). The ferry terminal is located near the main promenade by the sea.
Getting to and from Trpanj port
Trpanj is a really small coastal town and the ferry terminal is located right in the centre, near the main promenade. No matter where your accommodation is, the ferry terminal is in a walking distance. Trpanj is connected by a regular bus line to Orebić (the buses are more frequent during the summer). The timetable can be found at the bus stop in Trpanj, which is next to the ferry port.
Getting from Trpanj to Split airport
If you are travelling to the Split airport via Trpanj – Ploce, you have an estimated travel time of about 3 hours  (1 hour ferry, 2 hours drive) when travelling by car, if you are traveling by bus, trip can take quite a bit longer, as you first have to get to the bus station in Ploce (200 metres) where you might have some waiting time in Ploce for the next bus, once you get to Split you will have to change bus at the bus station in Split to get to the airport.
Trpanj port facilities
As already mentioned above, Trpanj is a really small town and the ferry terminal is located close to the centre and the main promenade, so you can find all the town's facilities nearby: bars, restaurants, shops, etc.
Trpanj port location
Zalo 1

20240 Trpanj (Pelješac)

GPS co-ordinates: 43.00960, 17.26796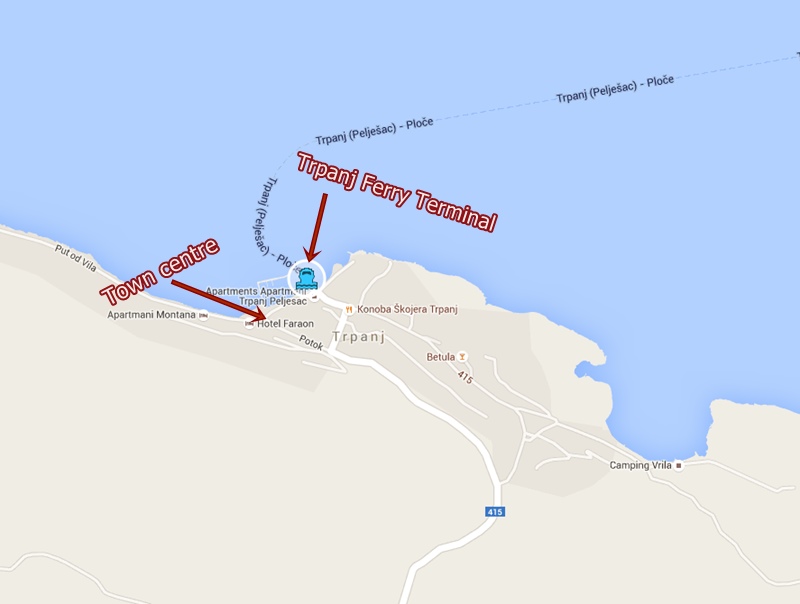 List of the routes
→ Car ferry: Ploče – Trpanj (Pelješac)