Brgulje ferry port
Brgulje is another little town on the island of Molat in Zadar archipelago, located little bit west from the town of Molat. It has a little catamaran port with regular lines between Brgulje, Zapuntel and Molat, the island of Ist and Zadar.
Getting to and from Brgulje port

The only Sea connection to Brgulje is a catamaran from Zadar, which also stops in Molat, Zapuntel and on Island Ist, the sailing time from Zadar is around 1 hour.
Brgulje is a really small island town where you can enjoy a peaceful holidays. No matter where you're staying, the pier where the catamaran departs from is not far, so it's easily reachable on foot.
Brgulje port facilities

As already mentioned above, Brgulje is a small island settlement, so you won't be able to find many facilities there.
Brgulje port location

Longitude: 14.839244
Latitude: 44.225423
Brgumul
23292 Brgulje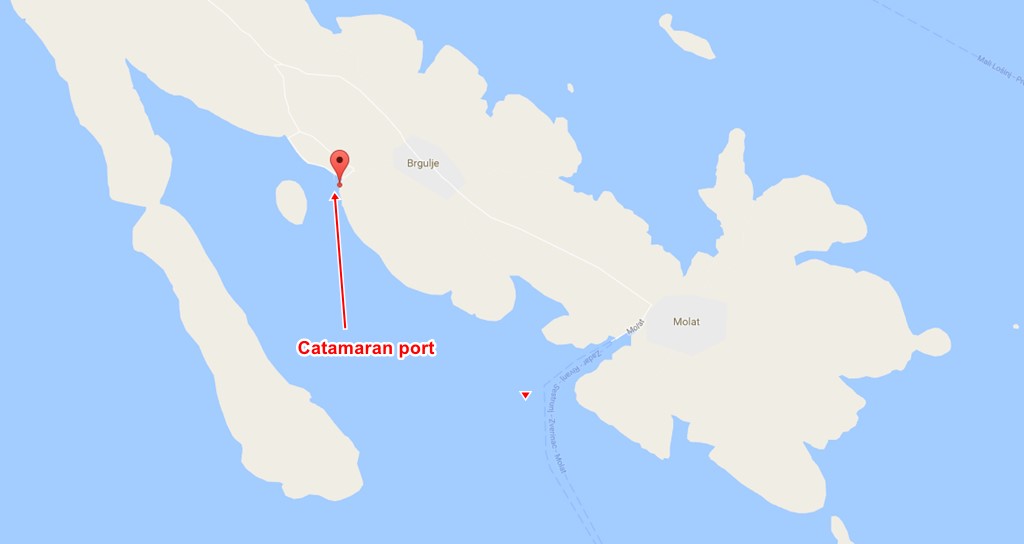 Catamaran routes to and from Brgulje
Catamaran line: Zadar – Molat – Brgulje – Zapuntel – Ist