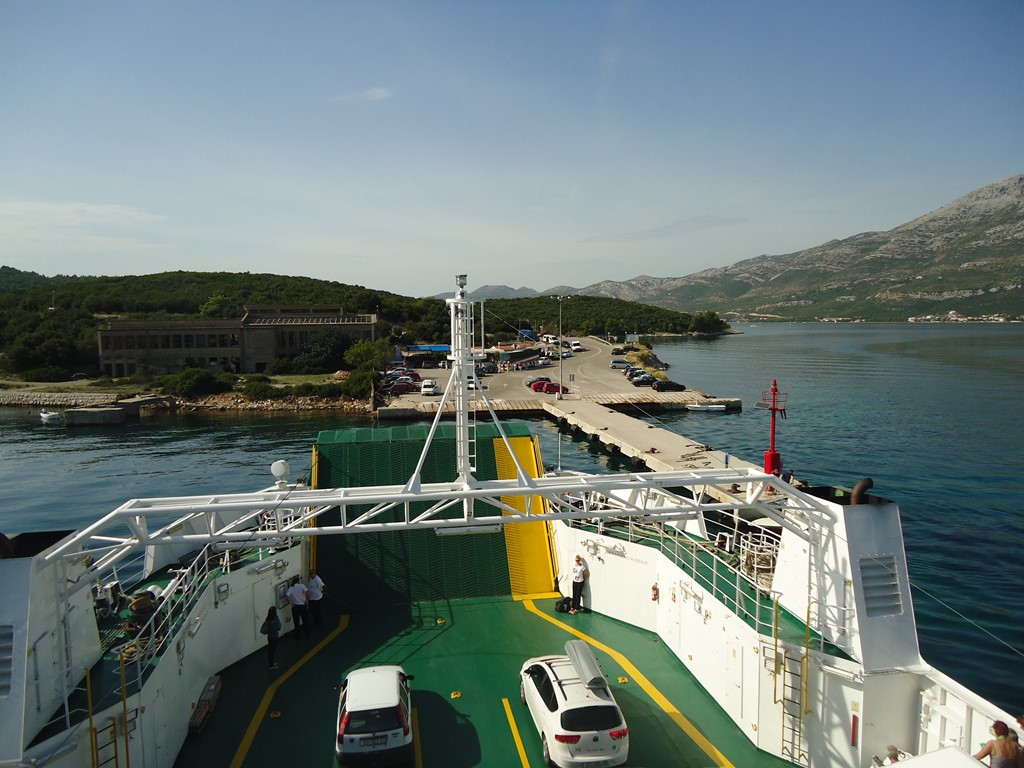 Dominče ferry port
Dominče is the second ferry terminal that belongs to the town of Korčula. It is located around 3 kilometres from the old town and the only ferry connection from there is the one with Orebić on the peninsula of Pelješac. The only way to reach the town of Korčula is by car or taxi (you can call the taxi from the tourist agency located right on the ferry terminal). From the town of Korčula, you can take a bus and visit some other places on island Korcula like Lumbarda, Blato and Vela Luka.
Korcula to Split/Dubrovnik Airport with car
Once you have crossed with the ferry from Domince to Orebic, you have a 130 km drive to the Dubrovnik airport. If you fly from Split airport you have about 270 km. If you're going to Split, a better option is to drive to Trpanj, another town on the peninsula (19 km from Orebić) where you can take a ferry to Ploče and then drive to the airport of Split (160 km). Another option is to take the ferry from Vela Luka directly to Split.
Dominče port facilities
On the ferry terminal itself, there are not many facilities. But, you can find a ticket office (where you can buy tickets for the ferry), two bars and a travel agency. If you need anything else, Korčula town is only 3 km away.
Dominče port location
20260 Dominče, Korčula (Korčula)

GPS co-ordinates: 42.95299, 17.15008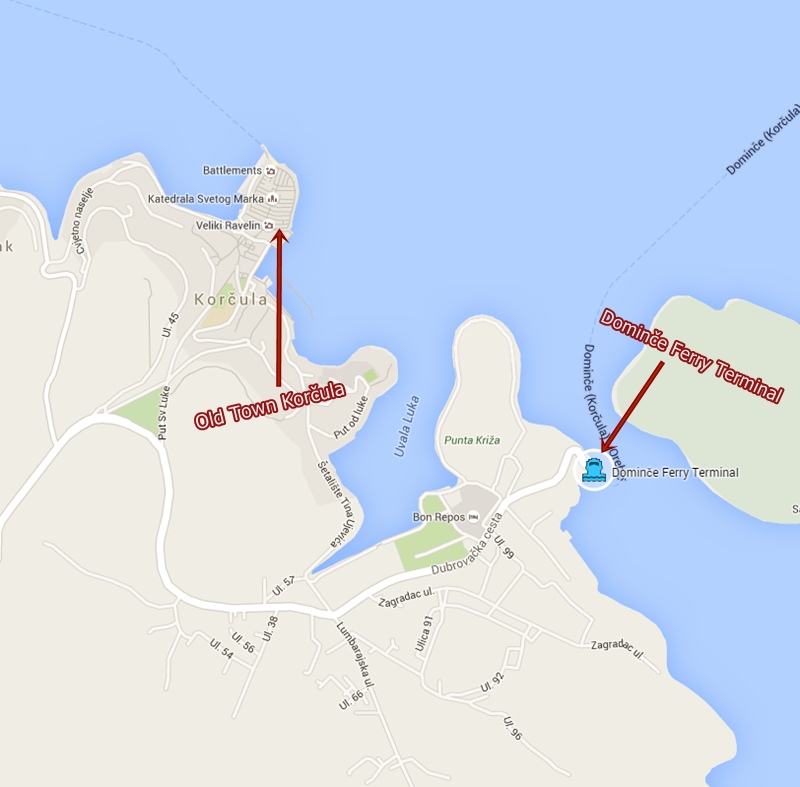 List of the routes
Car ferry Dominče (Korčula) – Orebić