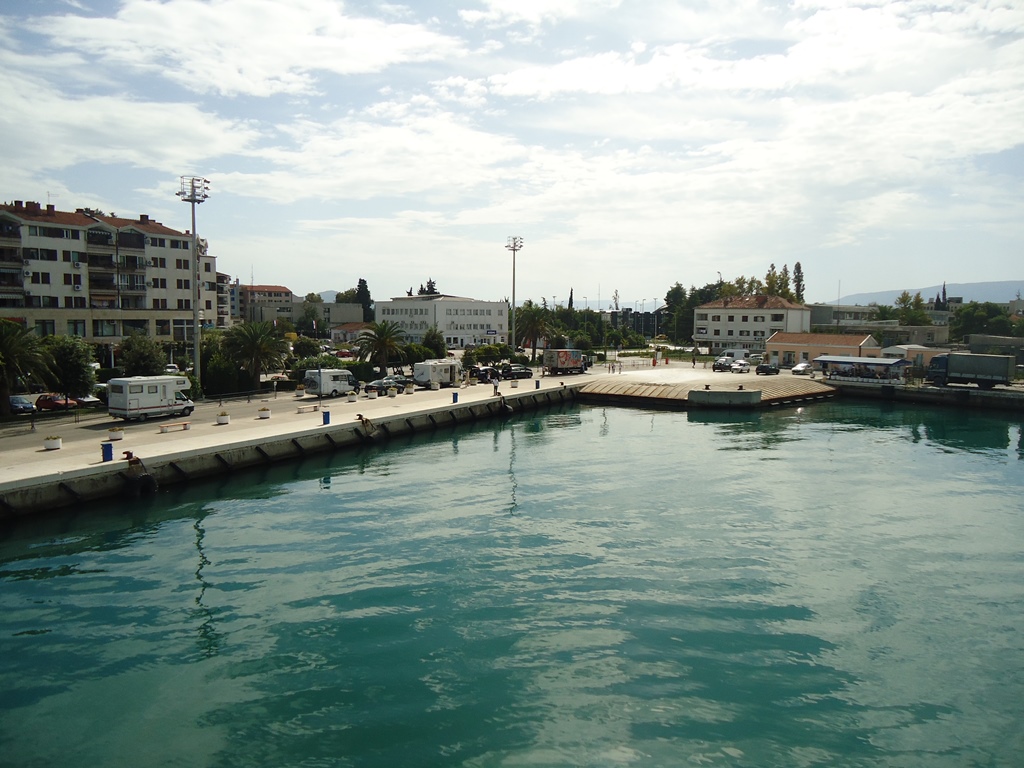 Ploče ferry port
Ploče is a coastal town located around 50 kilometres south of Makarska. The ferry terminal of Ploče has always had a big significance because it is located in a narrow bay and at the same time well protected by the peninsula Pelješac. The ferry terminal is located in the centre of the town, really close to the main bus station in Ploče which makes it well connected to other parts of Croatia.
Getting to and from the ferry terminal in Ploče:
As already mentioned above, Ploče is a really small town, so if you're staying there and if you want to reach Trpanj on the peninsula Pelješac, you won't have any problem finding the ferry terminal since the signs are very clear. When you at the waterfront, you will see it without a problem.
Getting from Split/Dubrovnik airport to Ploče ferry terminal:
If you are landing in Split airport and need to continue to Pelješac via the ferry from Ploce you can go there by bus from the bus terminal in Split, which means you first have to take the airport bus to the bus station and then change bus there, other travel option is that you rent a car, take a taxi or pre book a transfer from the airport to Ploce. Other ways of the travelling to Pelješac is to drive to Pelješac.
From Dubrovnik airport the the ferry from Ploce is really only and option if you are staying in Trpanj, in other case you should drive why Ston to the place you need to be on Pelješac.
What you can find on Ploče ferry terminal:
Ploče is not a big town, so you can find almost everything you need near the ferry terminal: bars, shops, restaurants, ATM, etc.
Address of ferry terminal Ploče:
Obala Hrvatskih Branitelja, Dalmatinska ulica

20340 Ploče

GPS co-ordinates: 43.05139, 17.43053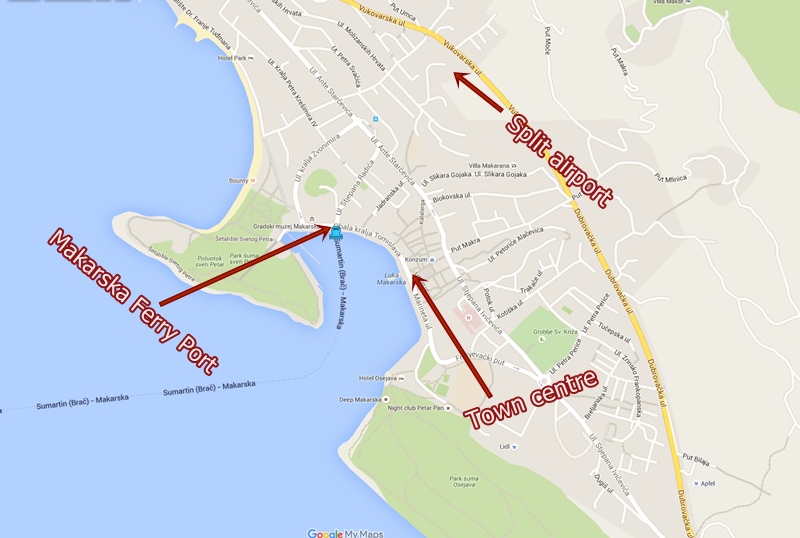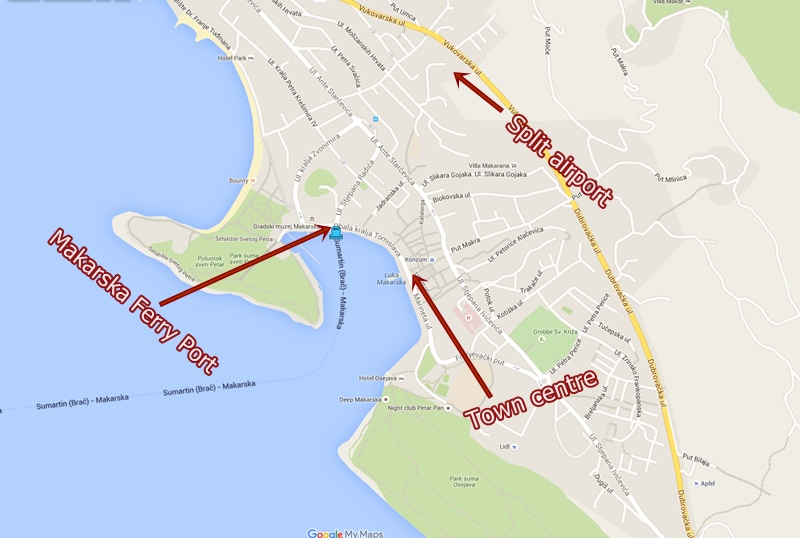 List of ferry routes from Ploče:
→ Car ferry: Ploče – Trpanj (Pelješac)